Reagan Outdoor Advertising closed on the purchase of the Indianapolis, IN, Rochester MN and Chattanooga, TN plants from Fairway last Friday June 7.  Bill Reagan tells Insider: "There will not be any major changes.  Maybe only one or two people."  Reagan funded the transaction with a $260 million credit facility from Barclays Bank.  "The process went well.  They are a dream to work with," said Reagan.  The company has a $20 million unused revolver to continue funding capital projects and acquisitions.  Reagan said Citibank was the company's advisor.  "They did a terrific job.  They were invaluable."
Fairway employees have been announcing the news on Linked in.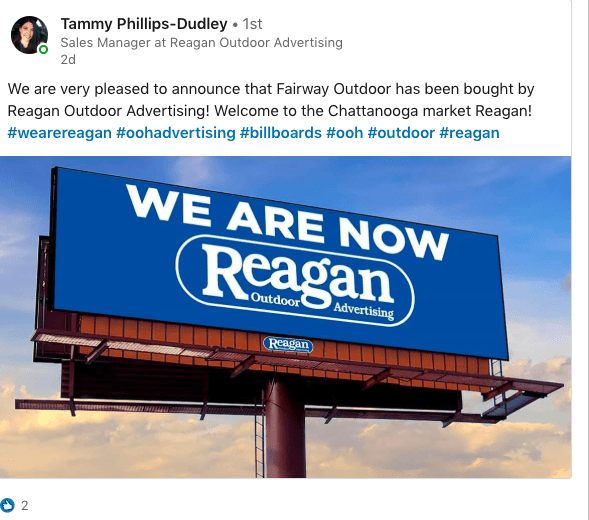 The Indianapolis, Rochester and Chattanooga markets have been removed from the Fairway Outdoor website.   Fairway retains the following market groups:
Valdosta Georgia (Georgia, Florida, Louisiana and Alabama).
Hagerhill, Kentucky (Kentucky and West Virginia)
Oklahoma
Sherman/Denison, Texas
Insider hears that Link has bid for some of these assets but Fairway has declined the bid and is still seeking buyers.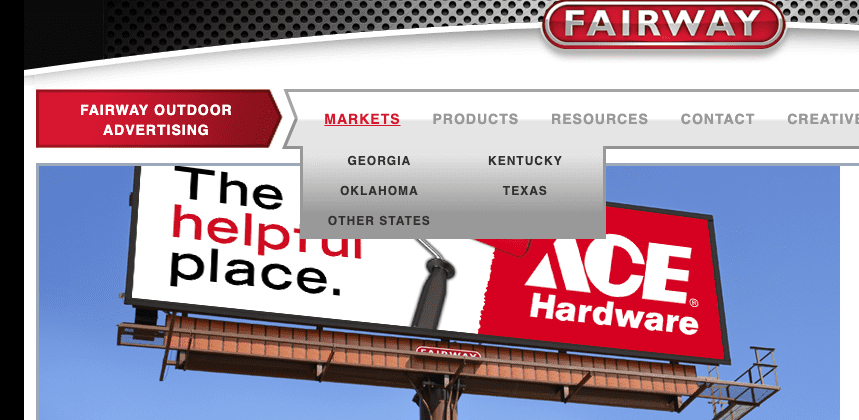 ---
Paid Advertisement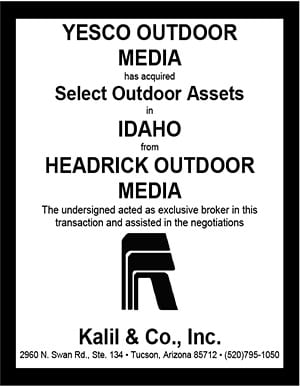 Hits: 76