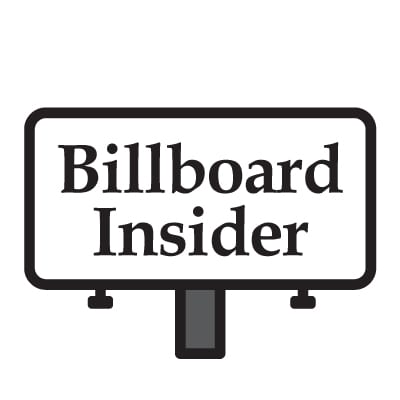 Insider has compiled a list of the top 20 US out of home companies ranked by bulletin and poster faces.  Three caveats: (1) We left indoor, place-based,  transit and airports off the list.  That's for a future post.   (2) A face is a face is a face (no premium for digital faces or spectaculars).  (3) We assembled the data from websites, public sources or by reaching out to company executives.  If we couldn't get the data, the company isn't on the list.
Billboard Insider's Top 20 US Bulletin/Poster Operators Ranked by Faces
Lamar Advertising – 161,300 faces
Outfront Media – 42,125 faces
Clear Channel Outdoor – 40,382 faces
Adams Outdoor – 10,000 faces
Reagan Outdoor – 9,300 faces
Link Media – 5,600 faces
Lindmark Outdoor Media – 5,000 faces
Burkhart Advertising – 3,500 faces
Headrick Outdoor – 2,700 faces
Kegerreis Outdoor – 2,500 faces
YESCO – 2,250 faces
SignAd Outdoor – 2,200 faces
InSite Media – 2,000 faces
Advision Outdoor – 1,500 faces
Lind Outdoor – 1,500 faces
Park Outdoor – 1,500 faces
Tyler Outdoor – 1,500 faces
WV Outdoor – 1,400 faces
Allison Outdoor – 1,270 faces
DDI Media – 1,200 faces
We'll publish our entire list of US out of home companies ranked by poster/bulletin faces tomorrow.  Want to make sure you're on the list?  Email your bulletin/poster face count to billboardinsider@gmail.com or use the form below.
---
Paid Advertisement