Patented Air Series product critical to winning bid for a 30'x60' video scoreboard at Zachary High School, a leading football program in Louisiana
(DORAL, FL. – July 23, 2019)  Lightking™, the innovation-driven outdoor LED screen manufacturer, announced that its patented lightweight, vented Air Series LED board was chosen for the Zachary High School video scoreboard to be installed in August 2019 by UT Digital, a Louisiana dealer for Lightking.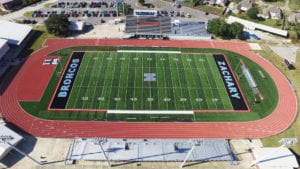 Once installed, it will be the 2nd largest high school video scoreboard in America at over 30' high and 60' wide with only the 36' x 66' screen at Weslaco East High Schools in Texas being bigger.  Coaches & boosters are using the Air Series' outstanding contrast and picture quality as a weapon to win the growing stadium arms race among powerhouse high school football teams.  Seamless integration with the state-of-the-art Tricaster-based control system will be used to manage the video scoreboard.
The Air Series reduces materials and labor costs for brand new structures such as Zachary's and reduces or eliminates structural reinforcement costs when retrofitting an existing structure.  Because most billboard and scoreboard structures in America are "legal, non-conforming", weight cannot be added when changing the face of the sign to a digital screen.   Being weight neutral with the static sign face, the Air Series is the only proven product available to retrofit from the existing static signage.  Simply stated, lower weight & wind-load = less cost & headaches + more permits for digital screens.
"The lightweight Air Series is the outdoor LED screen industry's version of the electric car.  It's the future. And the billboard operators and high school coaches I'm talking to want cutting edge."

Robbie Tolbird, President of UT Digital, Lightking's Dealer and Installer
"The athletic directors I've spoken to say that the outstanding picture quality combined with lower costs of our Air Series helps them outshine their competition both on and off the field."

Timur Colak, President of Lightking
About Lightking
Lightking™ is an innovation-driven outdoor LED manufacturer based in Doral, Florida.  It markets the Air Series for scoreboards and billboards, and the Flex Series for outdoor signs.  The Air Series (U.S. Patent 9,607,533; U.S. Patent 10,276,073) delivers lower costs, weight, and wind-loads, making it faster and easier to digitalize the billboard, scoreboard, and pylon sign markets worldwide.  The user-friendly Flex Series has a dedicated following among sign companies looking for reliability, service, and moderate prices.  Lightking's products are designed, assembled, and supported in the USA.
For a library of videos showcasing the Air Series and other innovative LED signs, you may visit Lightking's YouTube Channel.
---
Paid Advertisement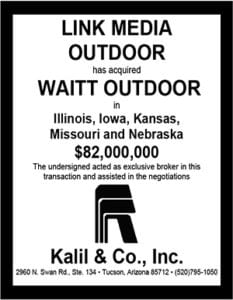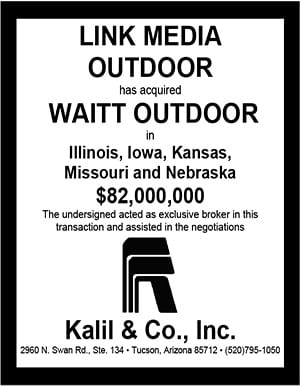 Hits: 166