John Miller Named Senior Vice President of Sales and Sales Operations;
Rachel Roger Named National Sales Manager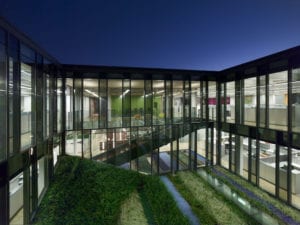 Baton Rouge, LA – June 20, 2017 – Lamar Advertising Company (Nasdaq: LAMR), one of the largest outdoor advertising companies in the world, is pleased to announce the promotions of two key individuals at the company's headquarters in Baton Rouge: John Miller, previously Vice President and Director of National Sales, has been named Senior Vice President of Sales and Sales Operations, and Rachel Roger, previously National Sales Account Executive, will become National Sales Manager. These new roles serve to underline Lamar's unwavering commitment to delivering an exceptional customer experience on the national and local levels.

John Miller's role is a newly created position that reflects the company's continued focus on understanding client needs and developing and implementing sales tools, processes and protocols to meet those ever-changing client needs. Miller will direct all aspects of Lamar's local, regional and national sales, including the company's sales process strategy and sales support activities. He has been with Lamar since 1981 and has seen sales from every angle – as an account executive, general manager and national sales director. In his role as Vice President and Director of National Sales, Miller built a team of national representatives and support staff across the country, enabling the company to more than double its national sales revenue.
In her new role as National Sales Manager, Rachel Roger will oversee Lamar's team of national sales representatives and ensure that they have the tools and training needed to deliver an exceptional customer experience. With over 13 years of experience working with national advertising agencies and top brands as a National Sales Account Executive, Roger will also ensure that advertisers' needs are being met and will manage Lamar's new national business opportunities.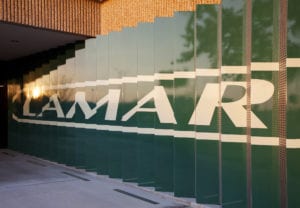 "As one of the largest out-of-home advertising companies in the world, we recognize the importance of staying in front of the changing needs of our customers to create the best customer experience," said Sean Reilly, CEO of Lamar Advertising Company. "John and Rachel have a proven track record and the experience needed to deliver an outstanding experience and drive growth for Lamar. I appreciate the energy and vision that they have brought to the company, and I am confident that their leadership will put Lamar in a position to continue delivering what our customers want now and in the future."
Lamar has more than 200 offices across the U.S., Canada and Puerto Rico. For more information, please visit www.lamar.com.
About Lamar Advertising Company
Founded in 1902, Lamar Advertising Company (Nasdaq: LAMR) is one of the largest outdoor advertising companies in North America, with more than 330,000 displays across the United States, Canada and Puerto Rico. Lamar offers advertisers a variety of billboard, interstate logo and transit advertising formats, helping both local businesses and national brands reach broad audiences every day. In addition to its more traditional out-of-home inventory, Lamar is proud to offer its customers the largest network of digital billboards in the United States with over 2,600 displays. Please feel free to explore our website www.lamar.com or contact us at hello@lamar.com for additional information.
Press Contact:
Allie McAlpin
Communications Director
Lamar Advertising Company
(225) 926-1000
---
Paid Advertisement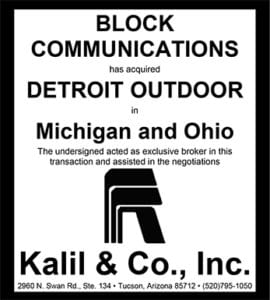 Hits: 3