Insider reported on Monday that IHeartMedia and their lenders had entered into a Forbearance Agreement that gave iHeart until Thursday March 8th at 12:59 AM Eastern time to come up with a $106 million interest payment or enter into a restructuring agreement that they have been continuing to negotiate with their lenders.
So here is what we thought could have happened at midnight last night….
But wait, it didn't happen….
Instead in another 8K filing, the company announced an amendment to Forbearance Agreement providing for another short delay, through the weekend and until Monday at 11:59 PM Central Time.
Insider Take: Stay tuned but be patient.  Insider is always amazed at how these collection/restructuring negotiations can be stretched out.  Lenders will want continue to stay with shorter deadlines with the hope of keeping pressure on a resolution that meets their criteria. Interestingly, the delay may give more time for Liberty Media to gain some leverage in negotiations.    
---
Paid Advertisement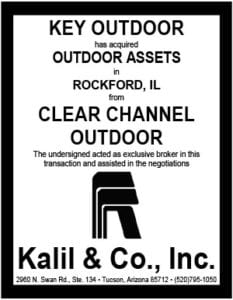 Hits: 0