Navigation, mobile optimization included in rollout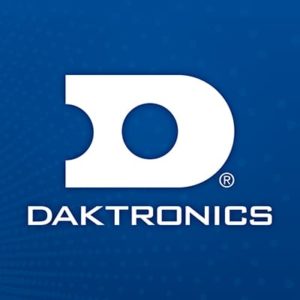 BROOKINGS, S.D. – May 3, 2017 – Daktronics (NASDAQ-DAKT) of Brookings, South Dakota, recently launched new services support pages on the company's website at www.daktronics.com/support with advanced navigation, streamlined menu options and a mobile-friendly experience.
On the new support pages, visitors can follow the guided experience to identify what type of Daktronics customer they are, what product they need help with, and the specific task or issue they want to resolve. Images and headers coordinate with specific customer types, products, and tasks or issues. For those with a deeper knowledge of their Daktronics products, there is a product list to skip the guided experience and go directly to the pages relevant to their equipment.
"We're continually working to help our customers and these advancements help simplify our customer's self-service experience by leading them down an easy path to resolution," said Sarah Rose, Daktronics vice president of services. "By providing our customers with the necessary resources, we're empowering them to find solutions to their needs in the way they prefer to seek help."
The new pages also feature prominent links to the main types of resources for customers seeking support, including the Daktronics Knowledge Base, product manuals and guides, training videos, and MySupport, allowing visitors to browse according to their needs.
 About Daktronics
Daktronics helps its customers to impact their audiences throughout the world with large-format LED video displays, message displays, scoreboards, digital billboards, audio systems and control systems in sport, business and transportation applications. Founded in 1968 as a USA-based manufacturing company, Daktronics has grown into the world leader in audiovisual systems and implementation with offices around the globe. Discover more at www.daktronics.com.
---
Paid Advertisement