Watkins Outdoor has installed one of the largest digital billboards in the state of Missouri.  The sign measures 22'5″ by 36'5″ and is located at 440 N 190th St in Ozark, Missouri.  The sign is so big it requires two proof of performance and monitoring cameras instead of one.  Daktronics was the sign manufacturer.  Jon Odom's Productivity Fabricators handled engineering and steel.  Odom tells Insider the project upgrade took 30 hours to design and a week of shop work.  Greg Gentry from SIR and Matt Gann from Elevated Service did the installation.  Insider talked with Greg Watkins about the project.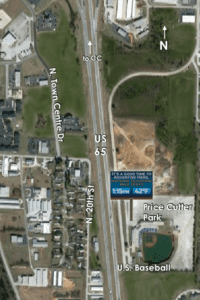 Where is the sign located?
Our Giant digital is along US 65 for traffic coming into Springfield from Branson or Arkansas.
It has a Long, long read ( over 6/10 of a mile ) with nothing in front of it.  Plus it sits right next to the USA Baseball Stadium ( just west of first base ) with its brand new 260,000 square foot Marucci Training facility.
What was permitting like?
The permit process was a little long, but it was straight forward and easy to follow.  But getting a permit for a perfect location has never been a problem for me nor should it be for anyone else. You just have to be committed, show up and ask then deliver exactly what you promise or better.
How did you decide on 16mm vs 20mm
The decision to go with a 16mm was a personal decision as I feel that having more pixels and a sharper more clear image is best. Everyone tried to talk me into saving a few dollars and go with a 20mm because  the viewing traffic was farther away and driving faster on US65 .  Whereas all of our other digital billboards  in Springfield have much slower traffic and have at least one and sometimes two stop lights and 16mm was ideal.  Still I feel that going with a true 16mm ( not a visual 16mm or even a true 20mm) was the best decision.  Plus hundreds and on some days thousands of people walk right by my digital as they are walking into the stadium.  Or in route driving or walking to the new Marucci Training facility.  I tell people that spending a little extra money and having things be absolutely perfect will more than pay for itself.  I see companies here in Springfield that try to save a few thousand dollars and build their digitals on cheapest structures that are flat and not V-d.  Its typically non outdoor people who don't understand even the geometry of angles and how the traveling public sees billboards and optimal angles– and they don't have a clue on the physics of LEDs.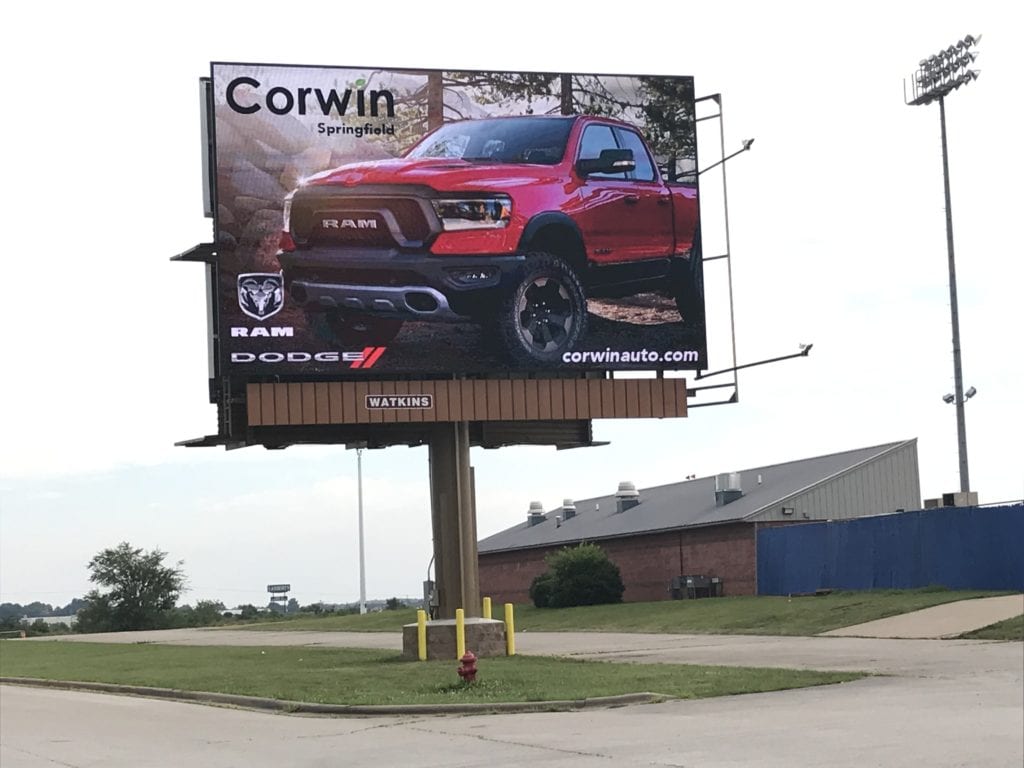 ---
Paid Advertisement