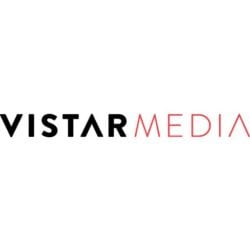 NEW YORK – February 11, 2020 – Vistar Media, the global leader in programmatic technology for digital out-of-home, today announced a partnership with Foursquare, the leading independent location technology platform. This partnership allows brands to measure the effectiveness of digital out-of-home (DOOH) advertising in driving foot traffic to store locations with Foursquare's leading omnichannel foot traffic solution, Placed powered by Foursquare, at scale.
Through direct integrations with more than 70 media owner networks, Vistar has unique data on DOOH campaign exposure. By combining this precise exposure data with Foursquare's location data and Placed powered by Foursquare attribution methodology, brands can analyze lift in foot traffic that was driven by DOOH media. Many of the world's leading brands already rely on Foursquare as their location data and tech partner, including more than half of the Fortune 100; now, this methodology can be extended to DOOH as part of an omnichannel strategy.
"Brands today need to understand the impact of their entire media investment, so the ability to offer our foot traffic measurement further into DOOH media is a win for advertisers," said Jim Watson, vice president of client solutions, at Foursquare. "We're thrilled to partner with Vistar, a leader in programmatic OOH, to make this possible, and expand our footprint in omnichannel measurement"
"Our goal is always to provide our clients with an answer to the question, 'does DOOH work for my brand?'" said Laura Kasakoff, Senior Partnerships Manager at Vistar Media. "Partnering with Foursquare allows brands to apply their preferred attribution partner to understand that impact."
Vistar Media also offers a range of in-house and 3rd-party foot traffic, brand studies, and sales lift measurement solutions to understand the impact of DOOH campaigns. The Vistar DSP was recently recognized by Street Fight as the 2019 Best Advertising Platform. For more information about Vistar, please visit http://www.vistarmedia.com/ or direct inquiries to info@vistarmedia.com.
---
Paid Advertisement