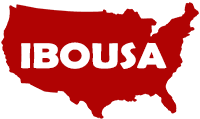 Here are Insider's top 5 quotes from the Independent Billboard Operators fall show which concludes today.
Daktronics Lighting Expert Eric Johnson on the importance of  lighting studies
More and more regulatory authorities are requiring a lighting analysis for digital sign permitting.  I was getting 1 request a month a year ago.  Now I get 4-5 a month.
Marketing expert Michelle Coffman on the need to educate people on the effectiveness of out of home
We hire a lot of managers to run dental clinics.  Every one of them that comes out of school with a marketing degree says their professors tell them that out of home is dead.
Adomni VP Sales Larry Grella on the importance of an automated sales platform
Millennials are used to using a keyboard.  Digital buyers are used to using a keyboard: date, range, geography, cpm, audience, select.  If you're not there, you'll never see their money.
OAAA VP Marketing Steve Nicklin on the expanding role of out of home.
Typically, people think of out of home as a branding medium but more and more research is demonstrating the effectiveness of out of home for promoting action.
OAAA EVP-Government Affairs Ken Klein on how to approach cannabis ads:
Excess is not your friend.
---
Paid Advertisement