Here are the top 10 quotes Insider heard at the OAAA 2019 convention.
OAAA President and CEO Nancy Fletcher:
I want to leave with you the single most important lesson I've learned in 40-plus years in OOH.  The OOH industry would in no way be where it is today without collaboration.
Dentsu Aegis CEO Nick Brien grades the industry:
A 4% market share with one of the lowest CPM's in the media business is a C.
Publicis Chief Growth Officer Rishad Tobaccowala:
Nothing supplements social media like your industry.  Even a static billboard is like Instagram on steroids.
Blip Billboards Co-Founder Brent Thomson:
On average, Blip produces an extra $1,100/month in revenue for each mature digital billboard in its Marketplace. That's extra revenue on top of what the board owner generates.
Park Outdoor EVP Rick Steele on curiosity based selling:
When you are asked if you have inventory in ___________, don't answer yes or no; answer why is that important?
LiveNation VP-Marketing Amanda Moore:
We spend about 20% on out of home.  We only spent 5% five years ago…We're finding the artists themselves are requesting this at the front end…when we rolled out the Eagles a month ago the first thing they wanted was $250,000 of out of home.
Billups President and COO David Krupp:
I think we should have a chip on our shoulder.  I think we have a phenomenal story to tell…We can say digital fraud is a bad thing…Broadcast is in decline…Nobody reads…Let's have a chip on our shoulder.  For years we didn't want to take up too much air in the room…we're entitled to 8-9%.  Let's go get it.
Outdoor Media Group President Ryan Laul:
We say we're brand safe.  Some of my clients would say we aren't brand safe when you think of our format…I'm thinking of lighting issues and paint or something is flagging…just get the operational standards in place…It needs to look good.  It's something we're turning a blind eye to…
Lamar VP and Regional Manager Denise Shewmake:
I have four challenges for every out of home company: (1) Do you have relationships on the state level to stop adversarial legislation? (2) Is each member of the state association knowledgeable regarding current facts and statistics related to the industry? (3) Are you making good use of OAAA resources? (4) Do you have a proactive agenda for making your state a better environment?
An OOH executive:
The OBIE awards put marijuana front and center in the industry.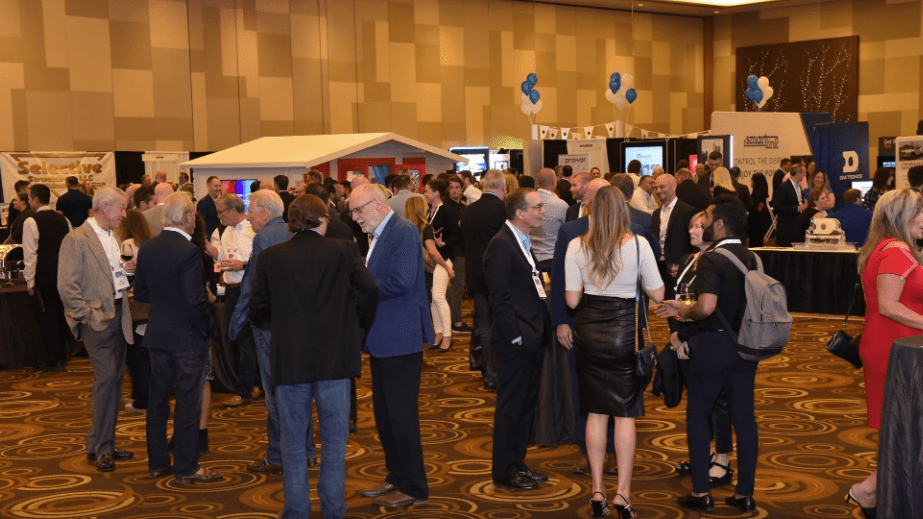 Can you spot Insider?
---
Paid Advertisement