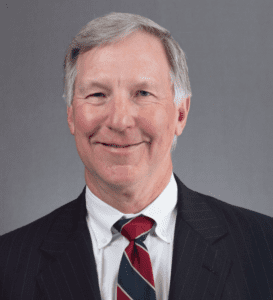 I attended, for about the 15th time in a row, the bi-annual OAAA Legal Seminar on November 13 and 14. This year the seminar was held at the Westin New York Times Square, and as usual, it was well attended by billboard attorneys and principals from across the country. And, as has also become custom, OAAA General Counsel Eric Rubin and the OAAA staff compiled another great panel of speakers on hot billboard topics, and they once again conducted a very educational and enjoyable conference.
Eric and Kerry Yoakum, OAAA's VP Government Affairs, started off the seminar with an announcement that long time Government Affairs Representative and general good friend to the industry Myron Liable was retiring from OAAA. After well-deserved congratulations for Myron from the audience, the first presentation was by New York attorney Patrick Kilduff, who spoke about the tremendous web of regulations, penalties, and fees for a laundry list of sign types in NYC. Clearly, the Big Apple is the center of the universe for signage, and for attorneys trying to understand and counsel on those sign regulations as well.
Next up was a dream team of lawyers presenting on taxation and fees targeting off-premise signs. The speakers included Guy Taft, who represents Lamar in the successful Cincinnati tax case, Michael Galasso, who represents Norton on that same case, and Gordon Todd, who represents Clear Channel on a similar challenge to Baltimore's tax scheme. The audience had considerable input as well, as the attorneys handling similar challenges to taxation on billboards in Pittsburg, Philadelphia, and Richmond conveyed their experiences and suggestions on this developing law topic.
Pat Smith of Outfront and Martha Bailey of JC Decaux then discussed the legal issues impacting place-based media. This presentation focused on when the out of home operator must display ads, or can refuse to do so, depending on whether a public or private forum is created for the speech. Eric added a cautionary note that the industry should be prudent in displaying marijuana ads, even when legal, as such an ad next to a school or church may facilitate efforts by opponents to pile on overly restrictive regulations on this and other types of legal but controversial advertising.
Digital conversion was then addressed from a practical and political perspective for effective settlements and legislation by Kerry Yoakum. Austin attorney Rus Horton continued the discussion from a legal standpoint, explaining the trial he handled against Austin, which permitted digital for on-premise while prohibiting it for off-premise signs (the decision from the June 2018 trial is expected shortly).
After a lunch break, Yours' Truly and Adam-Fairway General Counsel Rich Zecchino presented on content based legislation after Reed vs Gilbert and Thomas vs Schroer. In particular, I spoke on the recent efforts by the Texas Legislature and Texas Transportation Commission to "fix" the constitutional defects in the Texas HBA and regulations articulated in the Texas Court of Appeals decision in Auspro vs TxDOT. Rich focused on the litigation he in overseeing on a similar challenge to Maddison's sign code in the case of Adams vs Maddison, where a decision is expected from federal court soon.
Nancy Hoffman of Outfront and Deidre Sullivan of Intersection then presented on the collection, use, sale, and privacy issues associated with digital data, especially with smart phones. They even had a hands on demonstration about how to eliminate the feature on a smart phone tracking individual data and location. The seminar was closed out by another very comprehensive presentation on takings and just compensation of billboards by Dallas attorney Allen Smith and Asheville attorney Craig Justus. Allen and Craig are true experts in this area, as they presented a survey of cases across the country demonstrating the different treatment by the various states on characterizing billboards as personally vs realty and compensating them under the cost vs income approaches.
This OAAA Legal Seminar every other year has become a must attend event for billboard attorneys, and this year's was one of the best I've been to in the last 30 years!
---
Paid Advertisement