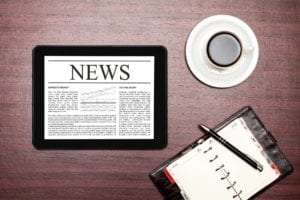 Mindshare's Shane O'Leary has written a linkedin article talking about the strategy direct to consumer ("D2C") companies like Glossier, Warby Parker and Casper are using to drive growth.  A great read for anyone trying to sell advertising to D2C companies.  The D2CF companies are souring on digital advertising due to fraud, rising CPM's and reduced effectiveness.  Out of home benefits – especially subway advertising and transit advertising.
Sometimes a billboard is intentionally targeted at a small audience.  Remember the "Feel The Real" billboard which targeting P&G's marketing boss?  Providence Rhode Island Private jet charter sales rep Chistopher Tasca bought a billboard at the exit to the Providence airport to target 20 private aviation users.  The billboard worked well enough that Tasca is adding billboards at the Quonset State airport and billboards near Teterboro Airport in New Jersey.
Los Angeles has a schizophrenic attitude towards billboards.  West Hollywood and Sunset Strip encourage digital billboards and unique billboard designs.  The rest of the city has a moratorium on new billboards and a ban on conversion of static billboards to digital.  Lyft and Uber got around the ban by installing Firefly digital signs atop rideshare vehicles.  Los Angeles City Councilman Bob Blumenfield has proposed legislation repealing a Taxicab board provision permitting advertising on taxis and directing the Los Angeles Police Department to take enforcement action against drivers operating vehicles outfitted with digital billboards.
---
Paid Advertisement