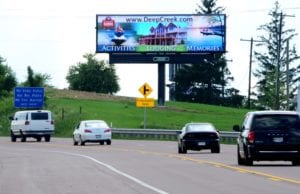 The Los Angeles Business Journal reported Friday the the California State Supreme Court chose not to review an appellate court ruling on The City of Los Angeles' sign ordinance.
Insider reported in March 2016 about the 2002 Los Angeles sign ordinance prohibiting new billboards from being approved outside of designated sign districts and prohibiting existing billboards from being converted to digital.   Lamar sued in 2013 and had won a lower court case where it was ruled that LA's restrictions on off-site signs violated the California constitutions guarantee of free speech.  That ruling was overturned in the 2nd District Court of Appeal.  Lamar took the case to the California Supreme Court.
Lamar's case initially challenged the city's denial of their 2013 petition to retrofit 45 billboards with digital technology in neighborhoods across Los Angeles.
The City Attorney's office provided this press release.
LOS ANGELES —City Attorney Mike Feuer praised the California Supreme Court's refusal this week to review an appellate decision upholding Los Angeles' landmark billboard ban.
 "This was billboard company Lamar's last gasp in its attack on Los Angeles' billboard ban. Now the Supreme Court has made clear our billboard ban stands," said Feuer, who had urged the Supreme Court to reject Lamar's effort to overturn the appellate ruling. "This is a great victory for our neighborhoods, heading off what would have been a torrent of new billboards inundating Los Angeles." 
 Lamar Central Outdoor v. City of Los Angeles is a lawsuit challenging the City's authority to regulate outdoor signs and to establish specific sign districts and limitations on digital billboards. In March, the California Court of Appeal for the Second District upheld the City's authority to set billboard regulations, reversing a Superior Court ruling. Lamar requested that the California Supreme Court review the Court of Appeal's decision, but the Supreme Court refused, preserving the City's ability to control the proliferation of new billboards.
 The City Attorney's brief to the Supreme Court is here.
Insider's take – While the city attorney's office is declaring a final victory, opponents of digital conversions seem to have a much different take.  See the June 9th article in City Watch for a different perspective.
---
Paid Advertisement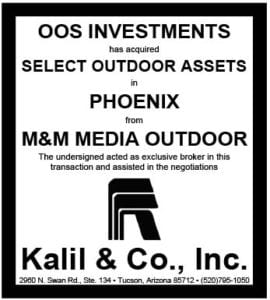 Hits: 3