Adam Shapiro, the CEO of Ballyhoo Media reached out to Insider after our article on Monday. We thought it would be helpful to get their perspective on the New York situation so here is our interview with Adam.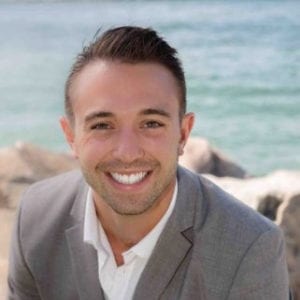 Adam, when you entered the New York market, what service were you providing and were there any permitting requirements? 
Before expanding into New York/New Jersey, Ballyhoo hired legal professionals to ensure compliance with all local and state laws including maritime and zoning laws. They obtained the necessary licenses, and after receiving the legal green light, expanded in New York/New Jersey in October 2018. Ballyhoo expected some initial skepticism, just like in Miami, but were prepared to prove themselves as valuable assets to New York's waterfront. Their marketing plan was similar to that which brought them success in Miami. In addition to corporate advertising, they hoped to organize outdoor movie nights at waterfront parks, sports games and watch parties at waterfront bars/restaurants, wedding proposals in iconic locations like the Statue of Liberty, and countless other opportunities.
Which government groups have had contact with you since you began operations?  How have they responded?
Shortly thereafter, a handful of vocal critics began attacking the business in small online publications and on social media. In response, the City filed a lawsuit against Ballyhoo seeking to halt the company's operations.  But only weeks later, the judge in that lawsuit ruled that Ballyhoo had the right to operate in the harbor stating two key conditions:
When Ballyhoo was in view of a highway, they were directed to operate 1,500ft from the shoreline. (Ballyhoo was already operating at about 1,500ft from the shoreline as most of the piers along Manhattan extend over 1,000ft and are not considered shoreline)
When Ballyhoo was not in view of a highway, they had no distance restriction.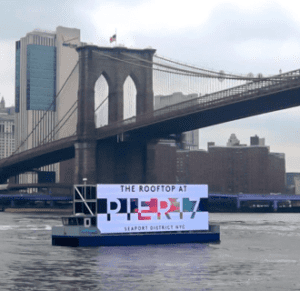 What is the current status of the bill in the New York State legislature?
Having prevailed over the City in court, Ballyhoo thought the fight was over, but it wasn't. Weeks after the judge's ruling, two State legislators from Manhattan introduced a bill to ban Ballyhoo, and all businesses like it, from operating in New York. That bill passed both houses of the legislature last week in the dead of the night, right before the session was scheduled to adjourn. The sponsors justified the legislation by saying that Ballyhoo Media is "potentially unsafe to boaters" and added that their intention is to keep New York's waterways free of advertising. However, Ballyhoo has been operating for three years in Miami and nine months in New York with no reported safety hazards. Additionally, New York's waterways are far from ad free with aerials flying over the Hudson regularly and with almost every New York ferry completely wrapped with advertising.
As it stands today, Ballyhoo is still operating in accordance with the Judge's ruling. There is still hope for Ballyhoo as New York's Governor Andrew Cuomo can veto the legislation and prevent the state from taking the extraordinary step of banning a single company from operating in New York based on the whims of a small cohort of critics. Ballyhoo's story serves as a cautionary tale of how an innovative idea can grow into a successful business and then run into barriers from government.
Any thoughts on how this might all end?  
Although Ballyhoo Media might be the leaders in our form of outdoor advertising, we are not the only ones. There are multiple boats like ours in Florida, Maryland, Delaware, and New Jersey, None of these other states have introduced legislation which would ban this type of business. In fact, our home dock is in New Jersey and New Jersey has welcomed us with open arms. Let's see if New York is truly open for business just like Governor Andrew Cuomo says.
---
Paid Advertisement