Yesterday Formetco's Britt McConnell talked about the Atlanta sign district and the high-profile digital billboards at Cobb Galleria, Georgia State's stadium and Georgia's Own Credit Union.  Today McConnell talks about three more high profile Atlanta digital billboards as well as trends in digital billboard resolution.
The Atlanta Sign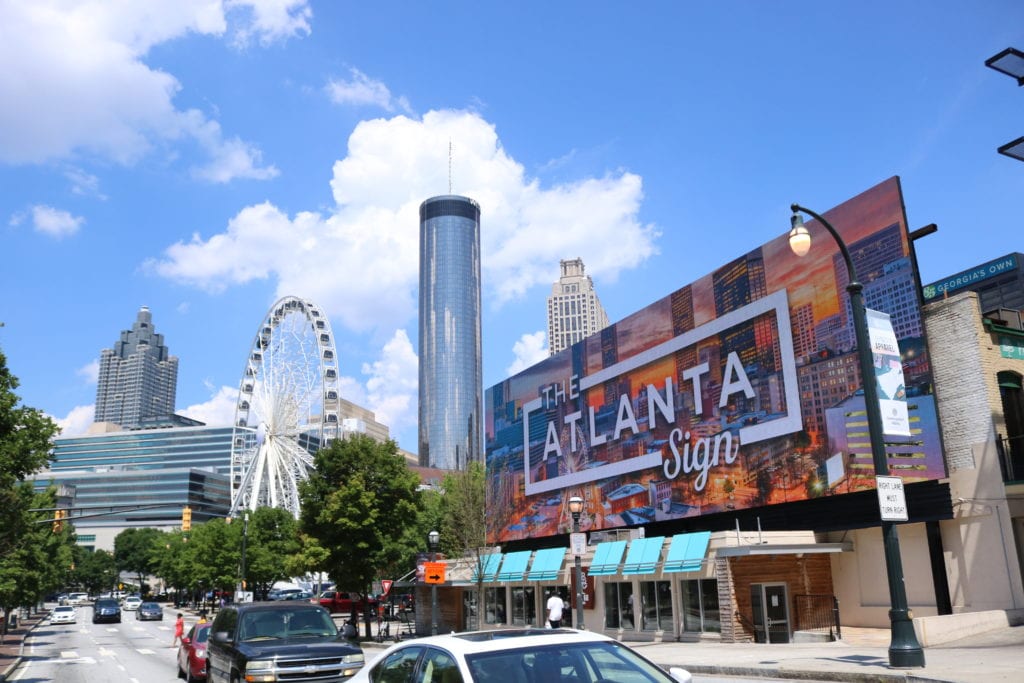 Blackbird's The Atlanta Sign is not part of the sign district but it's down there.  Everybody's known that sign for years as the CNN sign.  That sign was acquired by Richard Mashburn from Boardworks then Chenault Sanders from Blackbird Media acquired the sign from Mashburn.  We zeroed in on 13.3 millimeter…It's amazing!  We had to do some tweaking to the structure.  The Installer had to go into the building and tie back in steel beams in the bar…That sign was hung in a little over a day.  I have always wanted to see this sign converted to a digital and couldn't be happier to be chosen as the digital supplier.
The Whiteway Delta Digital Signs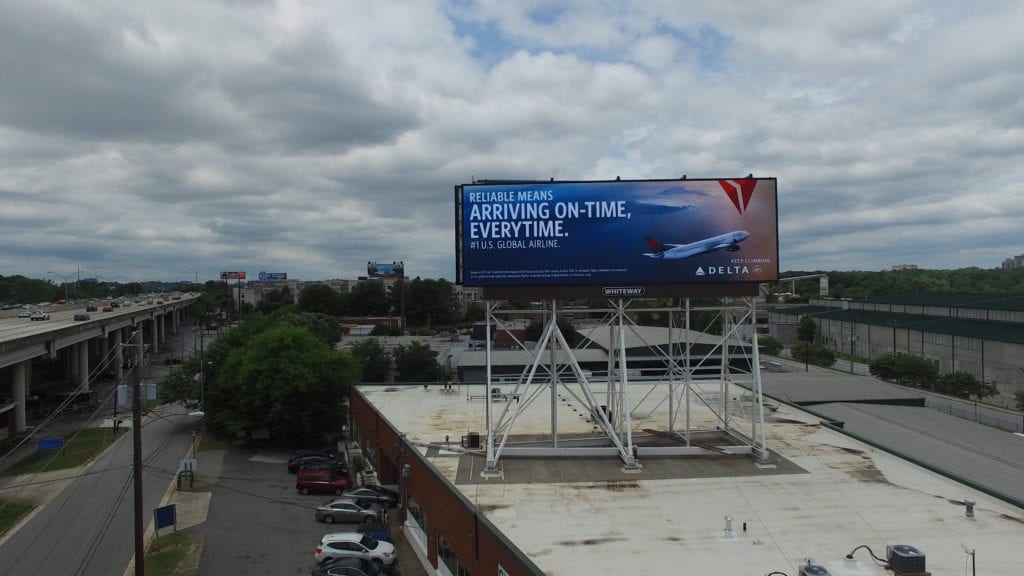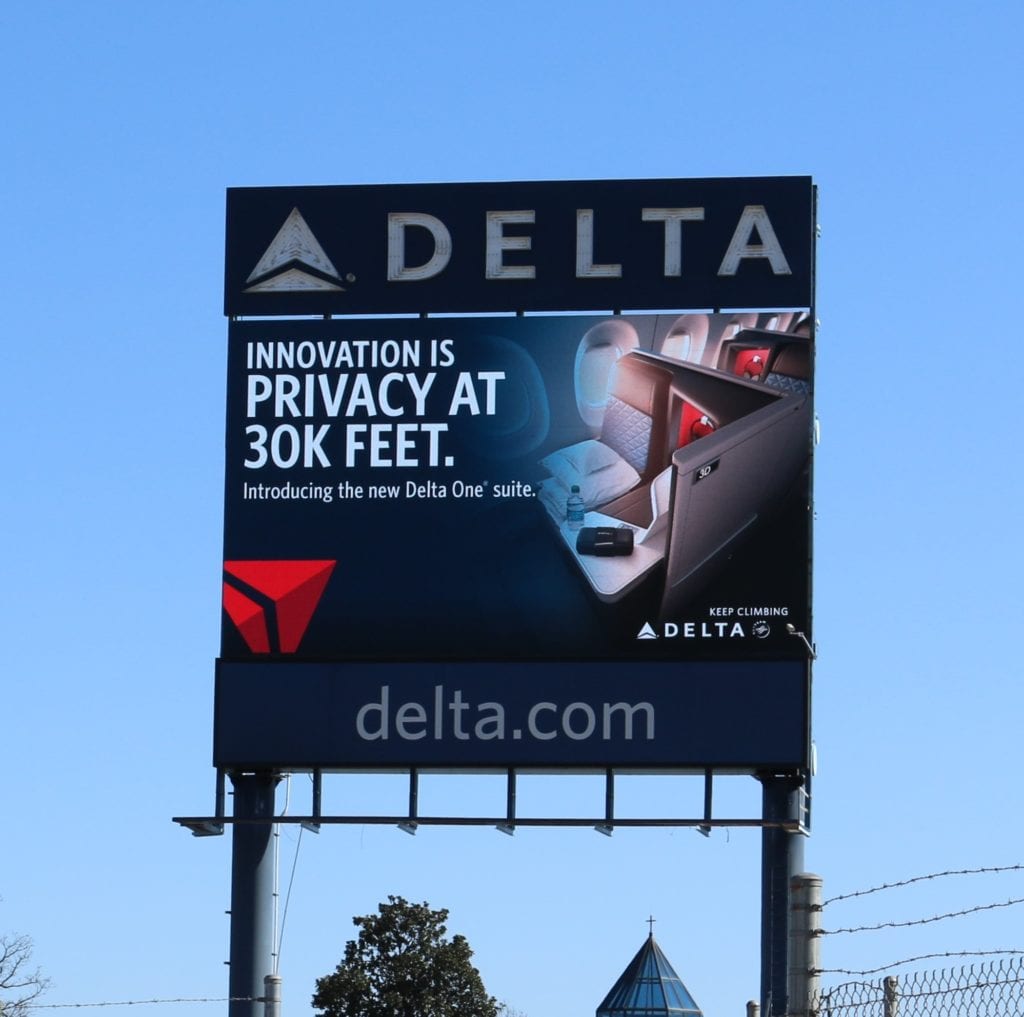 The first of two 20' by 60' 16mm's were installed 6-7 years ago and the back side around 3 years ago. Then there's the 30 by 50 16mm on the south side of town.  It's always been there but when time came to replace it, we were chosen once again.  It's a phenomenal location and can't be missed when you come out of the airport traveling on I-85 into the city.  This was one of the first Atlanta spectaculars I had the privilege to be a part of and couldn't be happier with the amazing outcome.
The Allen Plaza Digital Sign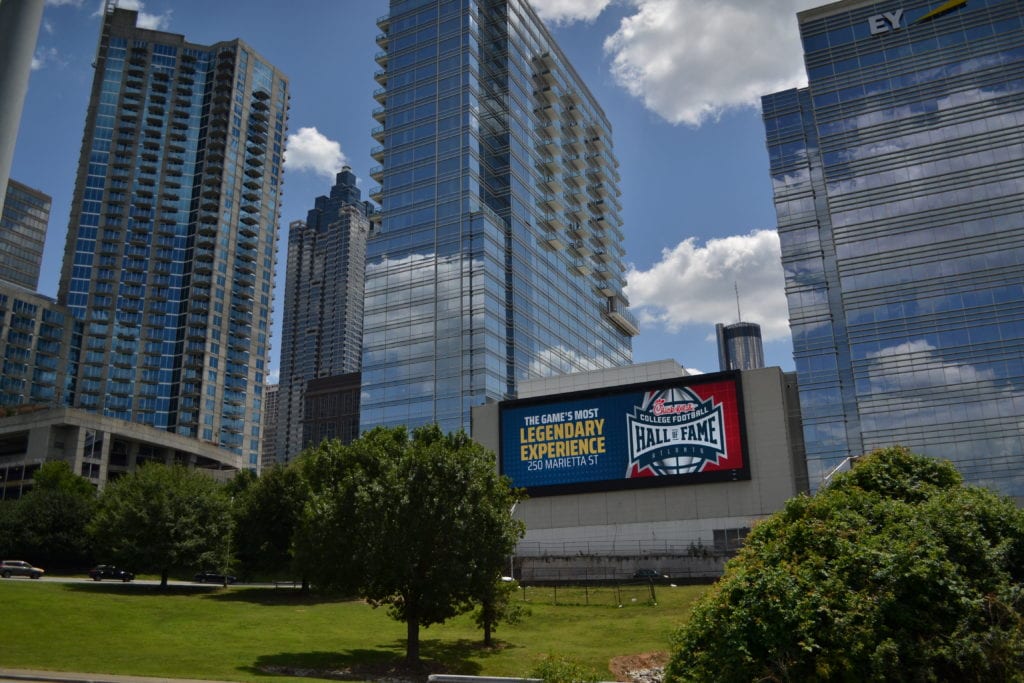 Allen Plaza was a unique project in that we had to overcome countless hurdles.  I am really  proud to be a part of this one.  This unit was 33'x100' true 16mm located on the I75/I85 connector at the Williams Street exit, on the side of a parking deck.  Work was all completed during a 4-day work week, during night hours only with lane closers ect.
What trends are you seeing in the market?
I'm seeing a big push to 16 millimeter.  If you looked back 5 years ago, the 16-millimeter price was quite hard to swallow.  At the end of the day it's all about return on investment and distances…I'm now starting to see a trend of 13.3 millimeter…It's a gamechanger.  We've built some four and three sided 12×24' locations and they came out unbelievable.
---
Paid Advertisement