LAS VEGAS – Adomni, an open online platform to find and buy digital out-of-home advertising, announced today that out-of-home (OOH) industry veteran, Andrea Messimer-Henley, has joined the company as senior director of sales and business development.
"We couldn't be more thrilled to have someone of Andrea's caliber joining our team," said Jonathan Gudai, CEO of Adomni.  "Andrea is one of the most well-known, well-rounded and respected executives in the industry today.  Her experience and enthusiasm for the industry will be a welcome addition to Adomni's leadership."
"After we discovered Andrea's depth of knowledge and vision regarding programmatic platforms, we knew we had found the link we were looking for to take our company to an entirely new level," said Larry Grella, executive vice president of sales and business development for Adomni. "Andrea has a contagious passion and her anticipated direction of where the industry is pivoting is frankly spot-on accurate. We believe she will play a significant role in helping the Adomni team reshape the future of OOH."
In this new role, Messimer-Henley will be responsible for driving sales activities to strategically grow Adomni's network of advertising screens inventory while also attracting and retaining advertiser clients. Additionally, this role will play an integral part in advertiser client acquisition, ongoing sales and marketing initiatives.
"This is probably the most excited I have been in my entire career," said Messimer-Henley. "To this point, I have been fortunate to work for some great organizations and industry leaders, who have served as mentors. They have helped me shape a unique and diverse career that blends media sales, media buying, production, experiential marketing and sales management. Now, as part of the Adomni leadership team, I am afforded the opportunity to introduce a user friendly, network-agnostic, single-point, unified platform that offers an Amazon-buying experience to the world of outdoor advertising."
Prior to this role, Messimer-Henley held positions at Adams Outdoor, Clear Channel, Outfront and CBS Radio Circle Graphics.
About Adomni
Adomni is a self-service online platform that makes digital out-of-home advertising easy, fast and affordable for everyone. Advertisers of all sizes and budgets can target audiences using mobile location data and launch campaigns in minutes, using one of the fastest growing DOOH networks in the world. Currently, the Adomni platform has over 65,000 digital screens available across the U.S., Canada, Europe and Australia.
Learn more at www.adomni.com.
---
Paid Advertisement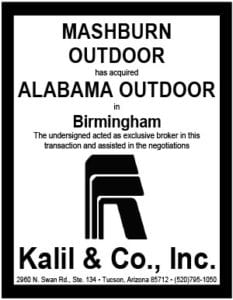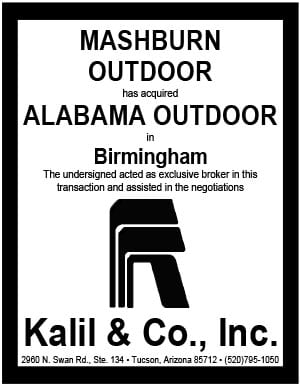 Hits: 11