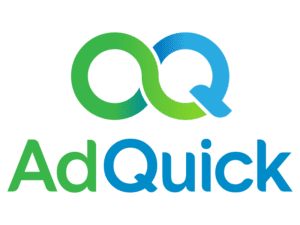 Keep your eye on Adquick, the company which has raised seed funding from  from a group of investors including Reddit co-founder Alex Ohanian to automate the out of home buying process.   Ohanian used Adquick to place an automated buy for 4 billboards that his wife Serena Williams would pass while driving to compete in her first tennis tournament after having their first child.  Insider interviewed Adquick's co-founder Matt O'Connor about the stunt.
Matt, what's new since we last talked last?
We continue to build software to make outdoor advertising the easiest channel to buy.
1) In addition to bringing new digital native brands into the OOH world, we've built out some great, free tools for media owners. We're taking companies out of excel/email/attachments and into an intuitive, co-branded interface that allows them to 1) respond to proposals in seconds with a dynamic, web-based proposal 2) collaborate across team members on one inventory screen, among lots of other features. AdQuick for vendors allows media owners large and small to use modern software to run their companies efficiently and give their customers an amazing experience.
How many billboards were involved in the Serena buy?
There were 4 billboards in the Serena campaign. The boards were booked on Adquick.  They said:
Greatest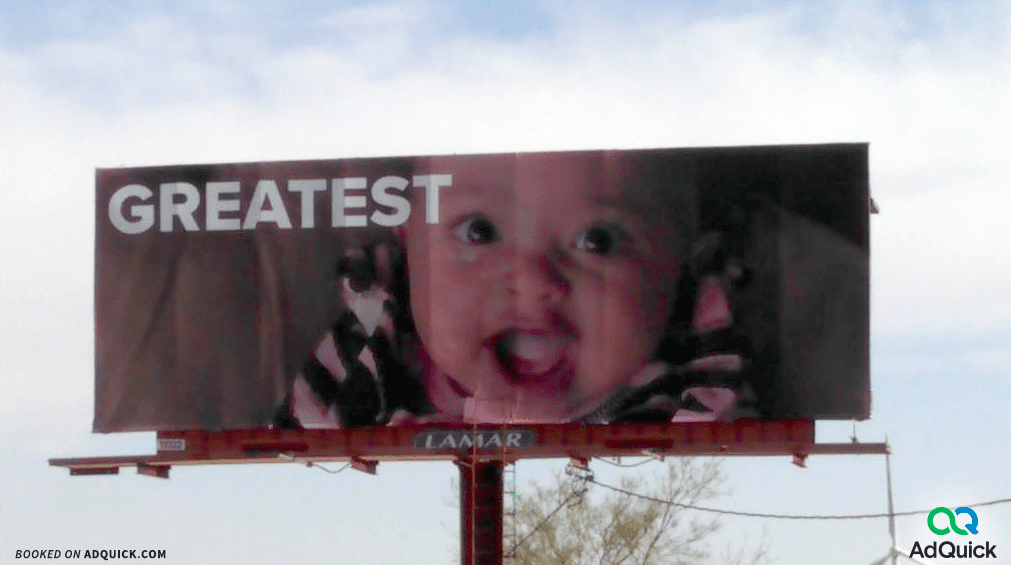 Momma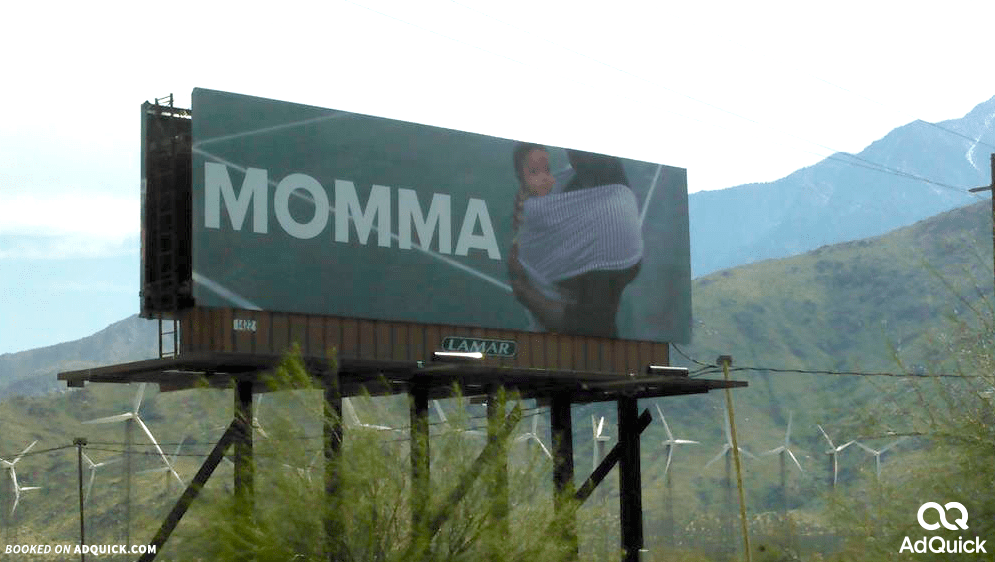 Of all time.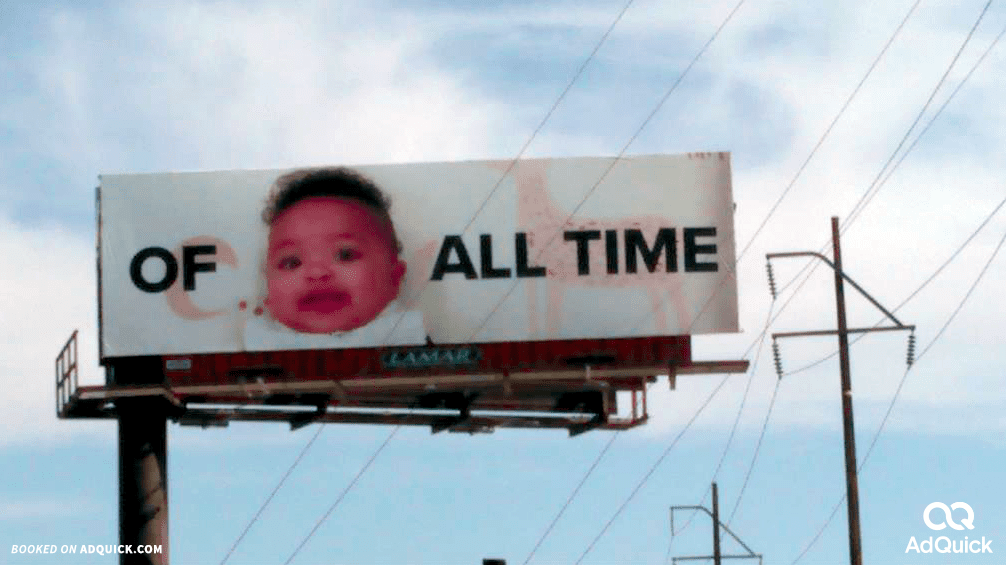 GMOAT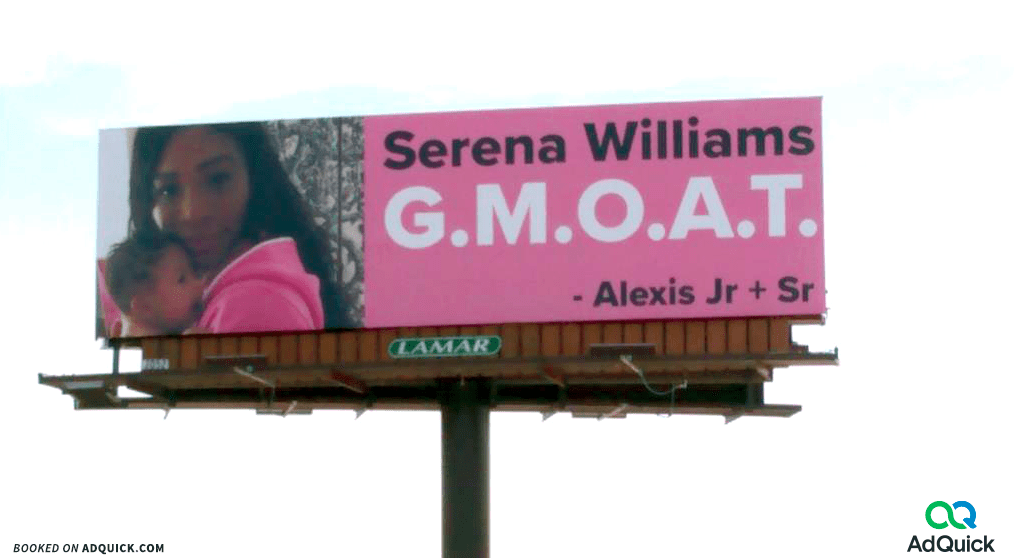 How were drones used for proof of performance?
We're using drones to collect POPs and ride sheet photos for vendors using AdQuick. We've integrated with a drone fleet's API to allow us to automatically dispatch drone pilots to collect fly-bys of locations as well as POPs. Brands love seeing the HD video images of the boards, instead of the traditional photo attachment.
---
Paid Advertisement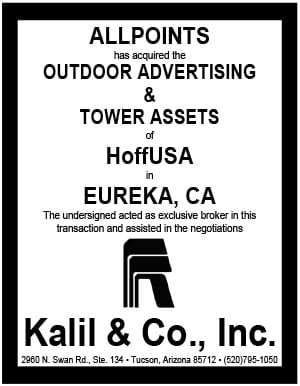 Hits: 6