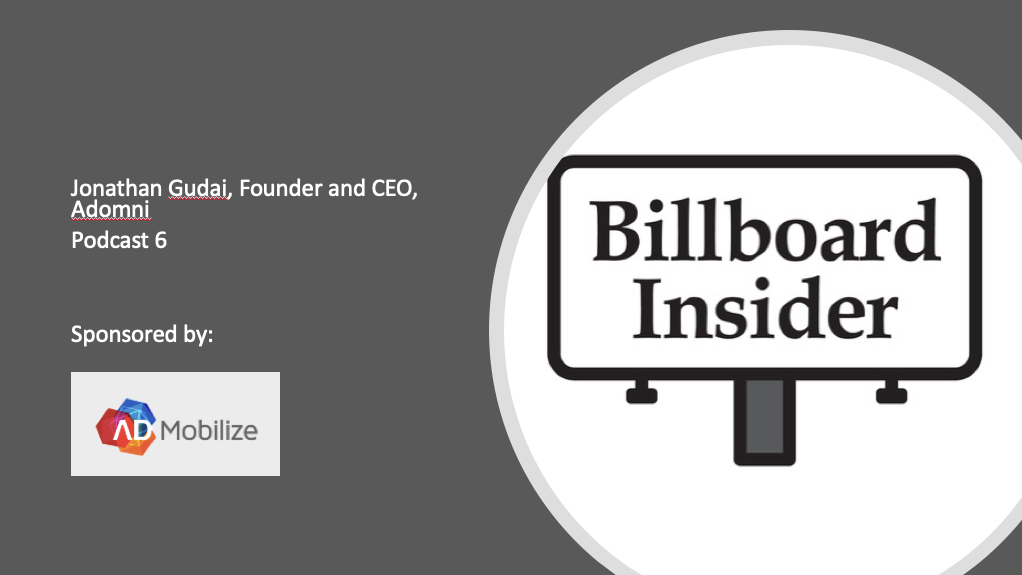 This week's podcast guest is Jonathan Gudai the Founder and CEO of Adomni the online platform which automates digital billboard buying.  Gudai talks about how automated buying can grow out of home revenues, barriers to automation, how Adomni helped UFC sell 15,000 tickets in 4 days and whether automation comes to static billboards.
Podcast: Play in new window | Download (Duration: 29:36 — 27.1MB)
Subscribe: Apple Podcasts | Android | Google Podcasts | Stitcher | TuneIn | Spotify | RSS
Here are some excerpts from the 30 minute conversation.
How big is the digital out of home market today and how much is automated?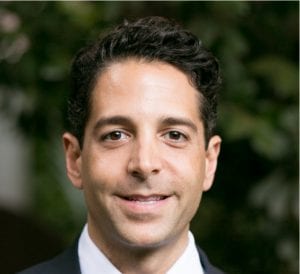 I'm on the board of directors of the Digital Place Based Advertising Association (DPAA) and our estimate is that…in the US, digital out of home is a $4-5 billion market…Less than 2% of the digital out of home ads which are being transacted are being done online by the platforms….We think that we can grow digital out of home from the $4 billion where it is today to over $10 billion within 5-10 years.
Barriers to continued automation of digital billboard ads
From an advertising perspective it's just wrapping their minds around the "one to many" medium that we have…If they deal with the big three (Google, Facebook and Amazon), they're thinking about one to one impressions and really pinpointed audience targeting.  The first barrier is getting people comfortable with "one to many" and that these screens are still very important to help drive the results.  But it's not going to be on a one to one level where you're going to get a report of exactly how many clicks and exactly how many buys you're getting…We have to show people how out of home influences all the other channels because of the size and the site, sound and motion capabilities.
Does automated selling ever come to static boards?
We believe it does.  It's a slightly different value proposition and selling model, just because of the printing and the installation involved…At the end of the day it's inventory that's not filled.  And there's no technical hurdle to be able to list it and to be able to let people choose their dates and reserve space the way that they are booking hotel rooms…The last minute model that we're all living in today.  That works for digital out of home.  For static, you have to understand that there's a lead time and there's also recognizing that if you want to change out your messaging, you're going to need to wait for that to happen.

On making the case of out of home.
When we're talking to a digital agency or a digital ad buyer and they're saying why don't I just keep doing Facebook/Instagram/Google we say "Well, how about the study that just came out that said that 60% of the online digital ads are fraud.  How about the fact that you're paying for ads that are underneath the folds that are on the page that no one is able to see.  How about how digital out of home has no bots that are roaming around being counted in our impression counts. Those disadvantages you have in online digital, you don't have in out of home."
---
Paid Advertisement