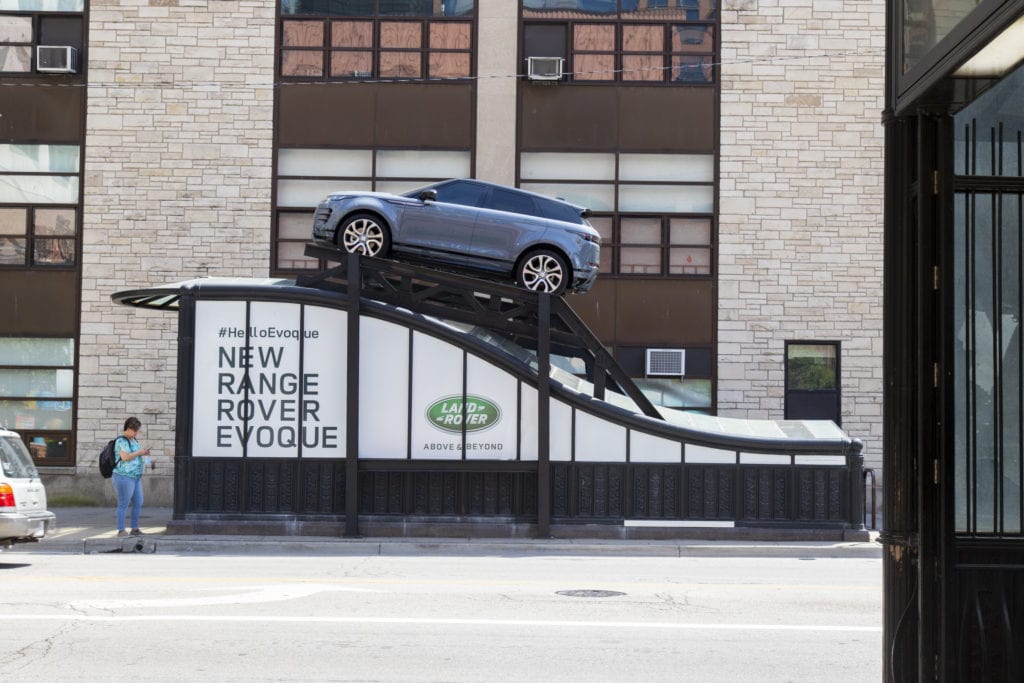 To promote the launch of the new Range Rover Evoque, Land Rover created a first-of-its-kind installation in Chicago that will stop people in their tracks: a Range Rover Evoque on top of the CTA's Chicago and State entrance. Land Rover partnered with
Intersection
, Posterscope, DentsuX, Illumivation, and Spark44 to create a unique out-of-home experience that reaches and engages thousands of multi-modal commuters, including CTA riders and passersby each day. Through this larger than life installation, Land Rover is extending their showroom experience to the streets in a creative, new way.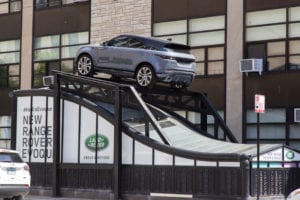 Insider asked Intersection a couple questions about this unusual installation.
Was it difficult to design support to put the car on top of the station?  
The vehicle's weight presented a unique challenge, so Illumivation designed a structure that can safely support the weight of the vehicle on the ground rather than on the street furniture. This means the structure is fully free-standing and can be reactivated for other campaigns in the future.
Who handled the insurance for the project?
Illumivation managed the permitting and insurance logistics for this project.
---
Paid Advertisement