Lawmakers in Louisiana overwhelmingly defeated an anti-billboard proposal (14-to-3).  Insider breaks down the three-hour hearing in Baton Rouge at the State House Transportation Committee, to share what worked.
Background
In Louisiana, the trucking/logging industries blame lawsuits and trial lawyers for inflating insurance rates. Frustrated truckers and loggers took aim at billboards, which advertise plaintiffs' attorneys.
On April 16, Louisiana's House Transportation Committee considered and rejected a resolution (HCR4) pushed by the trucking/logging industries that would impose a billboard moratorium, increase spacing, raise fees, and require six-for-one takedowns for digital billboards conversions. The resolution targeted billboards, not other media advertising attorneys.
The Sponsor's Point
The lawmaker-sponsor claimed that billboards foster a climate of litigation which hurts Louisiana's economy, particularly trucking and logging companies. Ironically, the sponsor was joined at the witness table by Mark Falzone, president of Scenic America which is no stranger to litigation. Scenic America sued (unsuccessfully) to stop digital billboards, litigating all the way to the US Supreme Court.
Scenic America's Role
Falzone prefers a billboard ban, but said Louisiana's proposed moratorium was a good step.
Lamar Advertising CEO Sean Reilly testified after Scenic America's Falzone. Here's how Reilly handled Scenic: "So, you know, there's a lobbyist who came down from Washington and who referred to me as a greedy, selfish hog. Called my product 'litter on a stick.' That's just not how we conduct business here in Louisiana."
Lamar is at home in Louisiana
At the hearing, one lawmaker prefaced his remarks by saying he's proud to have Lamar in his district.  Reilly began his testimony by recalling his past service in the Louisiana Legislature. Reilly's description of Lamar: "Home grown, Louisiana proud."
Numbers Matter
Metrics, data, and numbers can be dizzying. This easy-to-remember figure stood out, and was repeated by several lawmakers:  $35 million, Lamar's annual payroll in Louisiana.
Reilly also said 3,200 landowners in Louisiana receive payments from Lamar. One landowner testified about her family's lease with Lamar spanning 30 years, saying the income helped pay property taxes.
Effective Examples
Explaining which signs would come down – if the anti-billboard proposal took effect — Reilly mentioned a billboard promoting Mardi Gras World on the approach to New Orleans. Then citing freedom of religion in his next example, he said the pending proposal also would remove a billboard near the state Capitol with a Bible quote from Matthew, Chapter 5.
Taking down church messages because of punitive government action is "not my Louisiana," Reilly said.
Sports makes a point
Reilly pointed out that the New Orleans Saints football franchise has an official trial-attorney sponsor.
"I don't see these guys (truckers/loggers) going after (quarterback) Drew Brees," Reilly told the committee.
Who are your local advertisers?
Local ad agency exec Nancy Steiner testified against the anti-billboard measure, identifying diverse examples of in-state billboard advertisers other than attorneys. She highlighted Louisiana-grown sweet potatoes and Raising Cane's Chicken Fingers, founded in Baton Rouge in 1996 (it now has 400+ locations).
What is blight?
Several Louisiana lawmakers were puzzled by Scenic America's use of the term "blight" as a derogatory reference to billboards.
Abandoned buildings are blight, said one representative.
Trash on the ground is blight, said another.
Communicating your message on billboards is not blight, said a third.
---
Paid Advertisement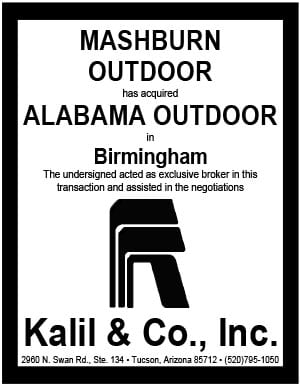 Hits: 23