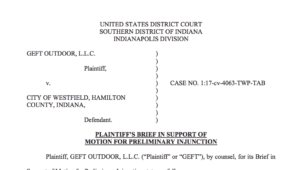 Last week Insider wrote that GEFT Outdoor has filed a Reed v Gilbert lawsuit against the town of Westfield, IN for denying a digital sign permit.  GEFT commenced construction and city personnel intervened and things got interesting.
The city issued a stop work order but apparently didn't follow its own procedures as to what to include in the order.  The order didn't include the date for compliance, appeal process and enforcement actions for non-compliance.
A city building inspector, police officer and someone from the city's law firm all threatened to throw GEFT owner Jeff Lee and his employees and contractors in jail while refusing to talk to GEFT's counsel.  GEFT ceased work and filed a brief with the court.
An attorney for the city's law firm  threatened GEFT's owner Jeff Lee with imprisonment.  Seems like a breach of ethics for a city attorney to communicate directly with someone who he knows is represented by counsel.
Insider's take:  Sounds like Westfield played right into GEFT's hands.  Not following procedures and committing a legal breach. You can read the brief here.
---
Paid Advertisement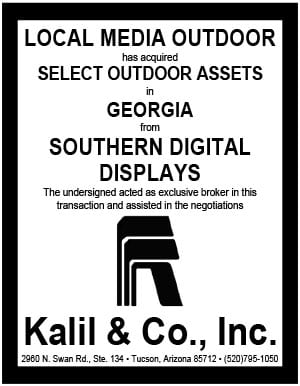 Hits: 1