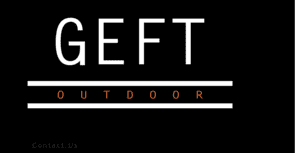 GEFT Outdoor of Indianapolis scored a big win yesterday.  WishTV and the Indianapolis Business Journal  report that Indianapolis will permit GEFT convert two static billboards inside the 465 loop in Indianapolis to digital signs as a litigation settlement.  The city declined GEFT's request to construct two digital signs in 2015.  GEFT successfully sued Indianapolis for damages because the city's sign code was unconstitutional under Reed vs Gilbert.  The city decided to grant GEFT permits for two digital signs in order to settle the case.
This is the second time Indianapolis has lost to GEFT.  In 2014 the city of Indianapolis ordered GEFT to take down a validly permitted trivision sign in the Geist neighborhood of Indianapolis due to citizen complaints.  GEFT sued the city for damages and was granted the two boards inside the 465 loop in settlement of the damages.
Insider's take:  Sometimes you have to sue to protect your rights.  The city of Indianapolis has brought this on itself.  First, it revoked a valid permit for a GEFT trivision and had to grant two signs in the I-465 loop to settle.  Then the city dithered on permitting digital signs for three years which provoked GEFT to sue and win two digital signs downtown.  Expect more lawsuits if the city continues to stonewall digital billboards.
---
Paid Ad