Graffiti can be the bane of many a billboard operator when hoardings are vandalized with spray paint, but it's amazing how often the gimmick is used intentionally as part of outdoor ad campaigns too. Here are three examples of graffiti billboard designs.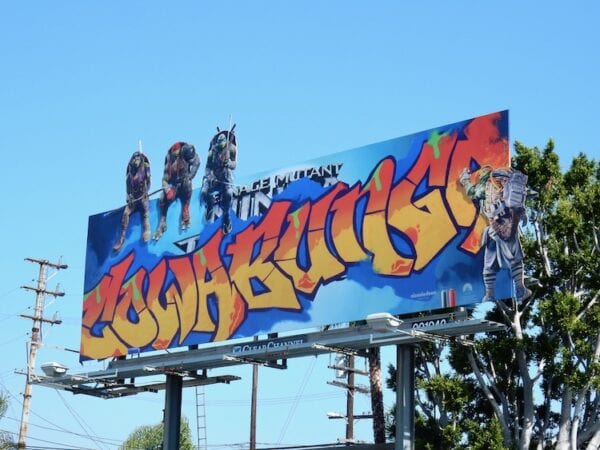 First up is this fun billboard for the sequel to the rebooted
Teenage Mutant Ninja Turtles
film franchise from 2016. This special extension billboard featuring some of the turtles sitting atop the bulletin and Michelangelo spray painting their
'Cowabunga'
catchphrase certainly gives the billboard a youthful and rebellious feel to appeal to its male target audience. This graffitied
TMNT: Out of the Shadows
billboard was photographed along La Brea Avenue in May 2016 as part of a
larger outdoor ad campaign
for the film.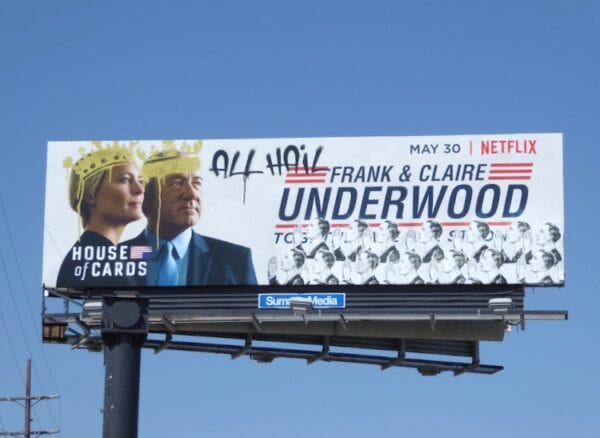 The second example is for the fifth season of Netflix's political drama, House of Cards, featuring a graffitied 'Claire and Frank Underwood'. The spray painted crowns and "All Hail!" wording and wheatpaste posters all elude to the power-hungry political aspirations of the shaming couple and help give the drama a subversive and edgy feel. This eye-catching new season billboard was spied along Venice Boulevard in mid-May 2017.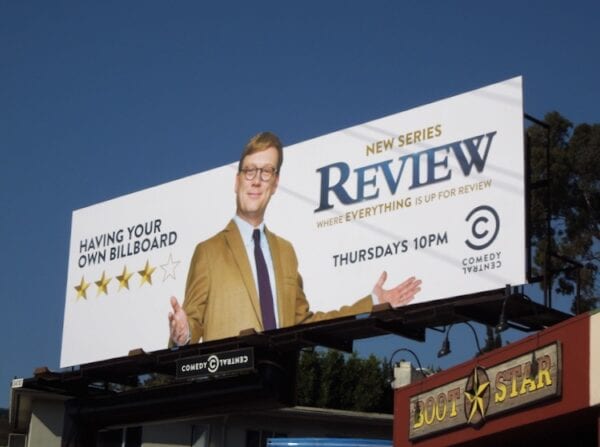 And finally, here's a two-part before and after billboard from Comedy Central, which shows you how much fun you can have with the advertising medium. To help draw attention to Andy Daly's new comedy show, Review, on the cable channel back in early 2014 they posted the original ket art along the Sunset Strip in February, then about a week later they replaced it with a comically vandalized version making it really stand out.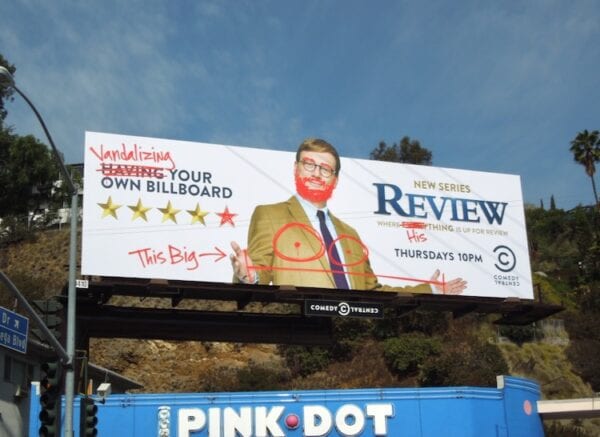 Come back next month when we'll be taking a look at three faux 'For your consideration' billboards used during awards season to turn heads.
---
Paid Advertisement