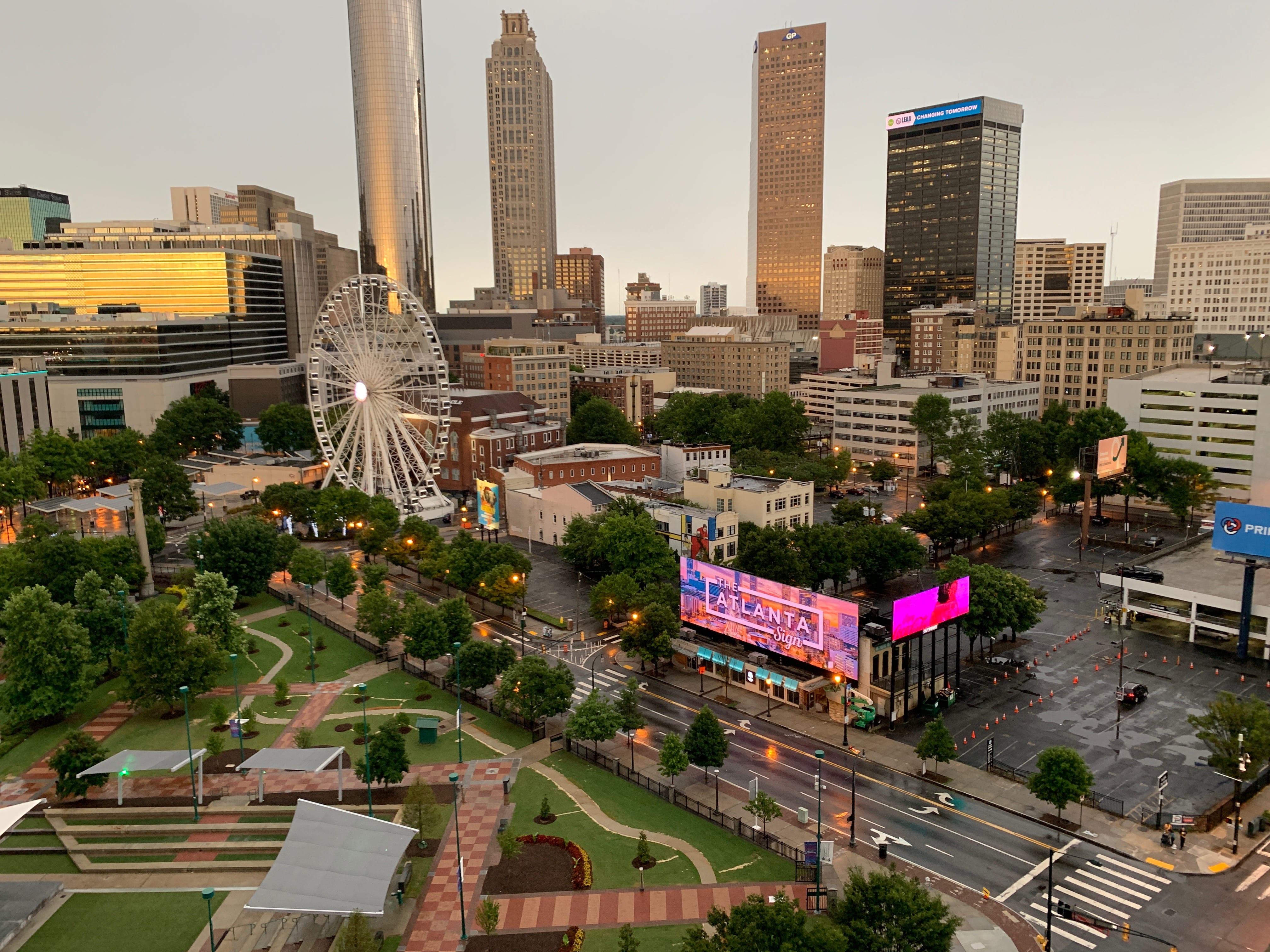 Last week Insider ran a story of Blackbird Media's purchase of the iconic Atlanta sign from Mashburn Outdoor.  Insider talked with Blackbird Media Founder Chenault Sanders to learn more about the project.
What's the history of the Atlanta sign. 
The permit for this non-conforming site came from a Settlement Agreement with the city of Atlanta and Larry Roberts' Boardworks entered into around fifteen years ago when some element of the sign code was amended.  I believe that Boardworks had four signs permitted in that agreement, all of which had already been converted.  This is the last one to go digital. It makes sense.  With a long-term contact at a good a rate with an advertiser such as CNN, its taken time for the economics to make sense.  It was of course a great static board…You got 22 million pedestrians walking right by there.
Why Atlanta?
Large format boards are hard to come by…It was in some ways very similar to the Nashville sign, which was a 20 year static perm with Country Music Television, a Viacom property.  Growing up as Nashvillians, my partners Prentiss Nelson and Campbell Steele and I knew Atlanta well and had many business and personal connections in Atlanta.  People from around the country don't understand how closely connected Atlanta and Nashville are…
Will you manage the sign out of Atlanta?
We are building an Atlanta office.  We believe there is more opportunity for growth in Atlanta and… Atlanta is a big national market that is somewhat fragmented compared to other cities such as Nashville.
Do you want to go to other cities as well?
If we can go to a city with the best sign in the market we're willing to invest a lot of money…I feel like there are some interesting things we can do.  I'd like to go south and maybe west or in Texas.
How are you capitalized?
There's not a dollar of leverage in the Atlanta deal.  I'm not that guy that's going to get hung because we have a peak-to-trough that takes 18 month.  We'd weather that.
Who manufacturered the sign?
---
Paid Advertisement