Wrapify, which has been called "Uber for advertisers," turns cars into billboards. Drivers let Wrapify wrap their car, then engage the Wrapify app every time they get in the vehicle. The technology tracks where drivers go, and pays them a fee based on how many miles and where they travel.
Wrapify's website reports that a driver who commutes 25 miles to work can earn up to $400 per month. Drivers must be 21 or over, have a clean record, and own a car which is 2008 or newer. The company has signed up 22,000 drivers and operates in 18 cities. Wrapify is funded by Ludlow Ventures, Social+Capital Partnership, Haystack and The Launch Fund. Insider interviewed Wrapify CEO James Heller.
How did Wrapify come about?
I spent some time thinking about ways to raise awareness for a product I was marketing. I thought, "How cool would it be to have a fleet of crowdsourced vehicles, where I want them wrapped in tasteful advertising?" I also wanted to measure it like I measure digital advertising and see live impression data. I just assumed it existed… It didn't.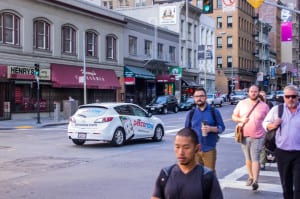 What advertisers are using the platform?
We have seen large Fortune 500 companies like eBay, Petco and Harrah's Resorts leverage the platform with full car wraps and large campaigns, as well as smaller businesses and startups that have chosen half-car and panel wraps in order to capitalize upon Wrapify's very scalable platform.
Are the cars wrapped with vinyl?
Yes, we leverage a special film that is designed to protect the car's paint and come off clean without any damage.
Have any regulatory issues come up?
Nope! We spend a lot of time doing due diligence before we enter any new market.
Where would you like to expand in the future?
In 2016, we plan on being in the top 25 markets in the US. We will start exploring international expansion in 2017 and 2018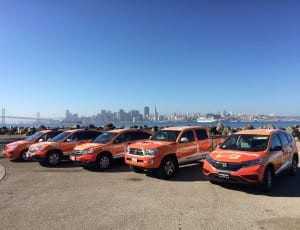 Anything else you'd like to tell us about the company?
I always like to plug Wrapify's "Swarm" option, which has been hugely popular with marketers. It's exactly what it sounds like: a large group of drivers all drive to the same place or event and park or drive around for an hour or two. Drivers get a bonus and brands get a chance to hijack an event for far less than a sponsorship.

Hits: 6