Women over-index on the public out of home advertising boards versus the Fortune 500.  Here are the numbers for Lamar, Outfront, Clear Channel Outdoor and JC Decaux.
Women account for 32% of the board of directors for the four public out of home companies versus 11% of the typical S&P 500 board.
Women account for 43% of the Clear Channel Outdoor post-bankruptcy board, followed by JCDecaux (40%), Outfront (29%) and Lamar (11%).
Here's the raw data.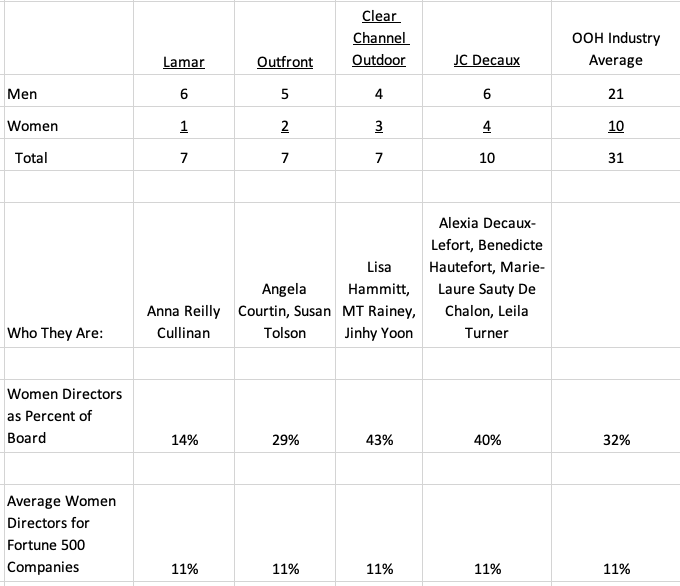 ---
Paid Advertisement