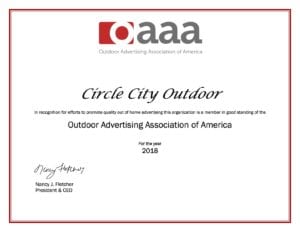 Insider runs a 55-face billboard plant and watches every penny. One of the best investments he makes each year is his membership in OAAA.  Here are four reasons why.
Legal Advocacy
In October 2017, the US Supreme Court ended Scenic America's four-year legal attack on digital billboards. Guess who organized the OOH industry's response and invested $1.3 million in the successful defense of digital billboards? The OAAA. Beijing is taking down 27,000 billboards without compensation. That doesn't happen in the US because OAAA protects our rights.
Research
OAAA takes the lead in funding research that can be used to communicate the value of OOH to your clients. Remember the OOH and Online activation study, which determined OOH is most effective at generating online activations? Or the ROI benchmarking study, which showed that every dollar of advertising spent on OOH would generate an average return of $5.97. Or the Nielsen poster study, which demonstrated the value of posters, especially at communicating with young adults.  All these studies were funded by OAAA and its foundation (FOARE).
Education
OAAA hosted 25 members-only webinars during 2017. The webinars give you and your employees the information to run your business better. Insider's favorites were OOH trends in 2017, OSHA climber safety requirements, Structure Inspection and Maintenance, and SignValue discussing appraisals for condemnation and financing. OAAA membership includes a subscription to the weekly Outlook newsletter, which keeps you updated on industry trends.
Market Advocacy
OAAA goes to bat for us to get a larger share of the total advertising pie. In 2017, OAAA made presentations to 75 planning agency groups in 16 markets outlining the effectiveness of OOH advertising.  OAAA will launch a new ad campaign during 2018 highlighting the strengths of OOH.
All of these valuable benefits are I'm sure why OAAA added 62 new members last year.
You can read a copy of the 2017 OAAA annual report here.
To learn more about OAAA membership contact Marci Werlinich, mwerlinich@oaaa.org, 202-833-5566.
---
Paid Advertisement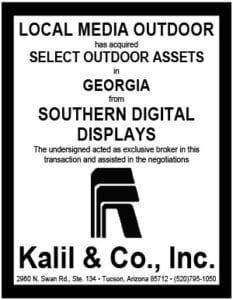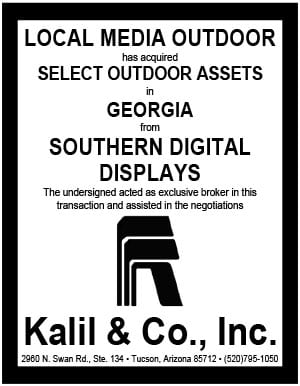 Hits: 3