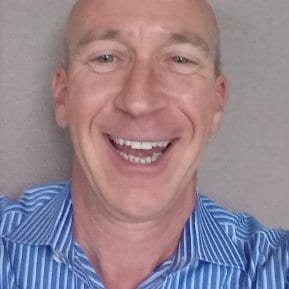 Insider has is running a series of posts on selling out of home by out of home sales executive Dave Daucanski.   Today Daucanski gives four tips for identifying and managing out of home prospects.
(1)  Allocate prospects wisely.  We all have people who can become account "hogs". I am sure you have heard "that's my account".   Establish an account ownership time frame. I believe in 90 days.  Review the billing and activity on a consistent basis. If you don't have a CRM tool. Create a template of old advertisers for opportunities to churn that database with a new contact. I look back at least five years and begin the process there generally assigning to new hires.
(2)  A great prospect is a client that uses alternative OOH as your sales person can extend the reach/audience of the campaign.   A business buying  your competitor's inventory  is not a good prospect (value is lost and it becomes a price proposition) unless you see an opportunity to present an alternative form like digital if the client is a printed media client.
(3)  A great prospect is someone spending money on other forms of advertising.
Turn direct mail into cash. Some of my best sales people Jan Hutchinson in St Louis, Jeff Daniel in Dallas, Sarae Stander in Fort Lauderdale and Rob Janecki in Ocala understood the power of direct mail as a compliment to OOH. Save all your direct mail and ask friends and family from different zip codes to save it each week for you as it's loaded with suspects. Show your rep how to pull your inventory by matching zips as an overlay to the direct mail piece.
You want your digital plant to be audience based then you need to listen and watch audience based media. Turn on your radio and listen to the advertisers.  DVR a different channel each day for quick review of the advertisers specifically during daytime. Use your marketing department or manager to assist in this process. Iris Diaz in Dallas was great at pulling media monitors each week for me and cross referencing it with existing clients.  Take those accounts during your one on one review with your sales rep and assign them to a rep for contact. Again, they are spending money so go get a share of it.
 During your coaching session go online and assign a local site for your rep to follow daily for digital advertising. Have them own that site and review the advertisers with your rep.
(4) Research, research, research.  Learn everything you can about prospects.  Do a google search.   Set up a google alert and a talkwalker alert so you can monitor potential business changes  that might lead to advertising opportunities.
Dave Daucanski has 15 years experience in out of home advertising sales and sales management most recently at with Clear Channel Outdoor in Dallas and Florida and prior to that at All over Media and Lamar.  You can reach Dave at davewpb@bellsouth.net
_______________________________________________________________
Paid Ad