This week Lamar refinanced its 5 3/8% notes with 3 3/4%  and 4% notes  Here's a table showing borrowing costs for the public out of home companies.  Over the past year Lamar has cut borrowing costs by almost 200 basis points by a series of refinancings.  The table shows that the cost of borrowing goes up with leverage, the term of a credit facility and the size of the borrower.
Borrowing Costs for Public Out of Home Advertising Companies – January 2020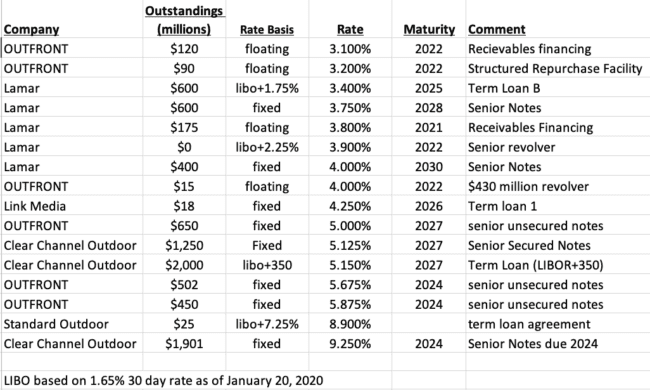 Insider's take:  Rates are about as low as they can go and the credit markets are about as strong as they can be.  Now's the time to lock in a multiyear bank facility at an attractive rate.
---
Paid Advertisement