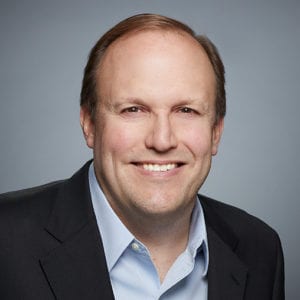 Clear Channel Outdoor Americas CEO Scott Wells appeared at the Cowen and Company 47th Annual Technology, Media and Telecom conference yesterday.  Here are the highlights.
Have you been surprised by the strength in US out of home
No, not at all…2016 was a pretty good year, 2017 was pretty tough, 2018 was a good year, it seems like 2019 we're on a good path.
On the economics of digital billboards.
The maintenance capexp isn't that bad.  The signs keep getting better.  When we first started doing this we thought we were going to get 7 years out of them and we're getting more than 10…there is capexp but it's a lot less than when you convert them…conversion involves a more robust foundation, a more robust pole, and the head is a third of what the cost is.
On Clear Channel Outdoor Americas margins
Cost is something we're…focused on…we look at this routinely.  When we evaluate our position versus Lamar there's really two big drivers or difference.  Thing one…is airports.  They are in the airports business but its very small for them…and those..tend to have lower margins because of the nature of the rent structure that you pay to the airport authority.  The other thing is that they tend to be in much smaller markets…We have tens of thousands of landlords.  I wouldn't be surprised if they had more than a 100,000 landlords…We're dealing with people like Vornado or CBRE or big landlords that are very sophisticated.
Are there opportunities for you now that weren't there before?
We were a controlled company of a highly leveraged entity that was looking to us for cash.  We are now a public company with a board that is focused on equity value creation…Divesting assets to pay interest is not going to be on our agenda.  Doing M&A tuck-ins is something that we will be more active in.  We've probably only done two acquisitions and a couple swaps during my tenure.  And this is a business that thrives on tuck-ins and there's still a lot to tuck in…Funding an acquisition with an equity investment is something that's on the table now.  That was certainly something which was not on the table in the prior regime.
Will the company become a REIT?
That is realistically a ways off because there are things we have to do in our leverage level, in our debt documents…So it's certainly something that we'll be thinking about…but I don't think it's going to be short-term…
On reducing the company's leverage of 8.1
It's more leverage than we want to have.  If you factor in the structure of our principal US competitors and you factor in their required distributions under their REITS it's an apple and an orange…First and foremost is driving the business.  We're not going to grow into the 8.1 leverage…but we can take off a half a turn or a turn over a couple years through growth…you refinance debt, you bring down the interest cost on that, you maybe do a divestiture or some other sort of M&A, you get growth from the operating business…the good news is that we have a lot of interest in working with us…if you look at the very successful refinancing of our subordinated notes in February…that refinancing was very well received…I think it's manageable and I think that everybody in the room should know…that this is a big focus area…
Tune in next week when Insider hosts Scott Wells on the Billboard Insider podcast.
---
Paid Advertisement