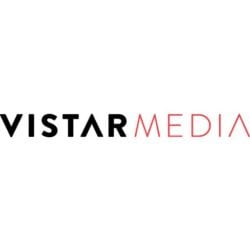 New York, NY, November 14, 2019 – Vistar Media, the global leader in programmatic technology for digital out-of-home (DOOH), today announced it was awarded "Best Advertising Platform" for the 2019 Street Fight Innovator Awards.
Vistar Media was selected for its demand-side platform (DSP) that unifies workflows for buying DOOH and offers the largest footprint of DOOH media, including roadside billboards and place-based media, spanning inventory from more than 70 networks across the US, Canada, the UK and Australia.
This accolade recognizes Vistar Media's ability to provide advertisers with paramount scale, targeting, creative capabilities and measurement, allowing them to apply consistent targeting – via behavioral data, first- and third-party data, and weather triggers – across omnichannel campaigns.
"Over the last year, our platform has seen a 75% increase rate of campaign media that includes targeting and measurement. This jump shows just how eagerly advertisers are utilizing new capabilities for this channel, thanks to innovations in screens and location data," said Michael Provenzano, CEO and co-founder of Vistar Media. "The very selection of an OOH platform as the best advertising platform attests to both the unique power of DOOH and the continued growth we are seeing as a company. We are excited to have been selected as a winner."
The Street Fight Innovator Awards acknowledges champions and innovators driving success in local media, advertising and commerce. For more information about the Street Fight Innovator Awards, visit: https://streetfightmag.com/awards/
##
About Vistar Media
Vistar Media is a geospatial technology company bridging the space between advertising ecosystems and consumer movement patterns. Founded in 2012, Vistar created the first and only universal marketplace for out-of-home media, building a programmatic platform that has been widely adopted by buyers and sellers. Vistar provides marketers with unprecedented access to consumers at the right place and right time, through a data agnostic system for analyzing consumer movement patterns and activating cross-screen mobile and out-of-home media.  For more information, visit www.vistarmedia.com.
---
Paid Advertisement