Sometimes in life it's nice to look at things from a different perspective. That's especially relevant in the world of outdoor advertising where a slight adjustment to the norm can make for a great spectacle.  This month Daily Billboard Blog's 3 of Kind is all about standing out with a little bit of slanted aspect.
First up is a spooky billboard for R.L. Stine's The Haunting Hour from above L.A.'s Barham Boulevard at the end of 2011 with a mysterious monster lifting the billboard hoarding to peak from below the floorboards.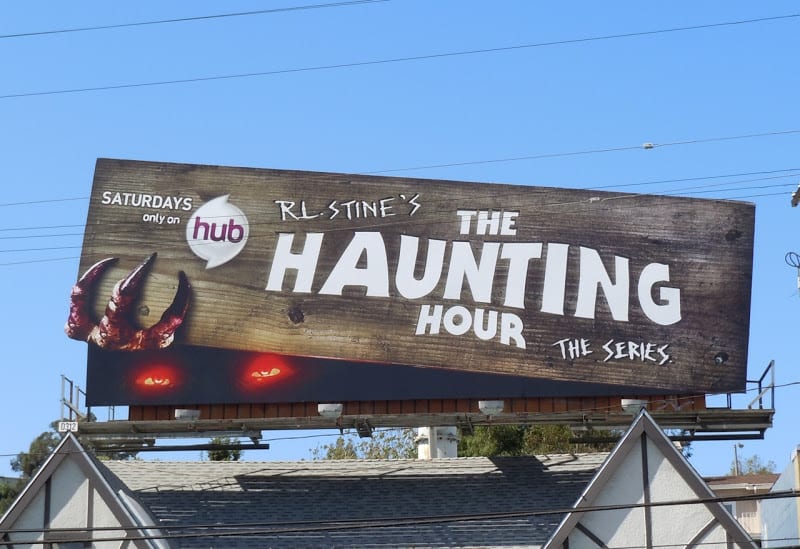 The second example is for the second (and final) season of Marvel Comics Harlem hero Luke Cage, using his super-strength to lift the billboard at the intersection of Melrose & Highland Avenues in June 2018. The life-size 3D hero really makes this installation stand out as he exposes the structure of the billboard hoarding underneath.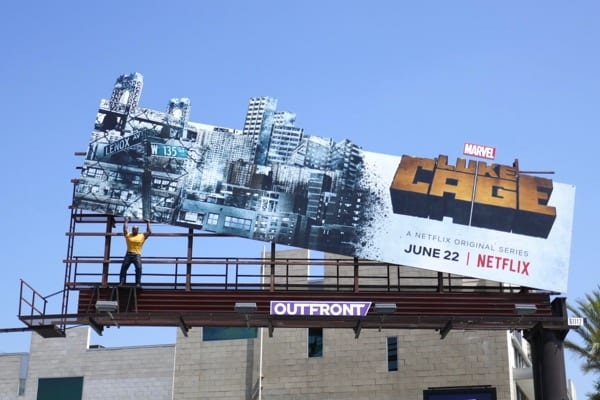 The final off-center billboard is for the computer-animated version of The Grinch with the Christmas curmudgeon making a spectacle in L.A.'s October 2018 skies above Fairfax Avenue.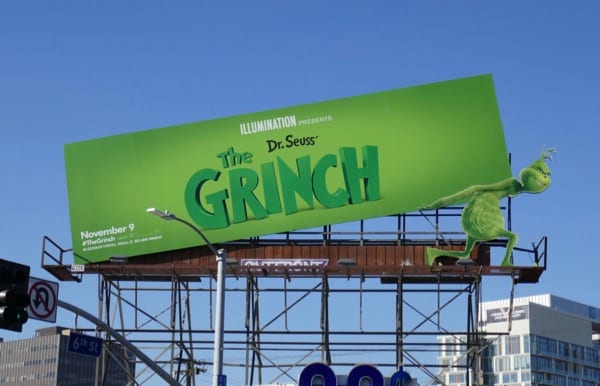 As you can see this out-of-home gimmick can really help a TV show or movie catch passersby eyes in a crowded city skyline.
If you like this approach, for another fun example be sure to also check out this Ferdinand animated movie billboard.
Come back next month for some fun ad creatives with sunglasses when the weather starts to brighten and warm up across America.
---
Paid Advertisement