When Insider last reported on this case, Scenic America had lost its attempt to overturn federal guidance on digital billboards on appeal and then asked the US Supreme Court to hear the case.
Last week, the Supreme Court asked the government and the billboard industry – the defendants — to submit written responses regarding Scenic America's request (formally known as a writ of certiorari).
The Outdoor Advertising Association of America (OAAA), which represents the industry, will coordinate a response to the Supreme Court.  The deadline is March 1, which could be extended.
Scenic America filed this case in 2013, attacking federal Guidance issued to the states in 2007 on the regulation of digital billboards.
Insider notes these points:
Scenic America lost in federal District Court. The judge dismissed all counts, with prejudice, in 2014.  A federal appeals court upheld the lower court in 2016; Scenic then took its case to the Supreme Court.
Supreme Court requests for information – such as its request in the Scenic America case – are routine. Requests for information do mean the Supreme Court will hear this case.
The Supreme Court typically hears some 80 cases a year (it gets about 7,000 requests). If the Supreme Court decides not to hear a case, the decision of the lower court stands.
Nationwide, 7,000 digital billboards are in operation, according to an OAAA survey in January.  Since 2013, OAAA has invested more than $1.3 million in defending digital billboards in this litigation.
---
Paid Ad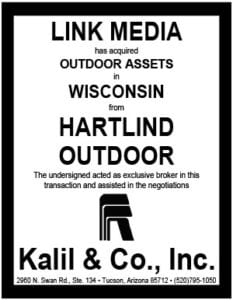 Hits: 0