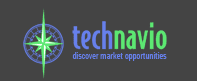 The British research and advisory company Technavio has issues a new report on the global advertising displays market.  The research is a little pricey for Insider's tastes with a cost of $2,000 but Insider learned a fre things from reading the executive summary:
The global ad displays market is vibrant with projected growth of 7%/year through 2020.
Technavio expects LED prices to continue to fall as advances in LED and AMOLED displays lead to continued price declines which enable more companies to purchase products.  Insider isn't so sure LED prices will continue falling.  He's heard from more than one LED manufacturer that the cost curve is starting to level out.
The sign service sector accounts for only 10% of the global advertising display market in 2015 but will  will grow rapidly through 2020 because digital signs need regular maintenance.

Hits: 1