Here are the highlights from Lamar CEO Sean Reilly's talk yesterday at the JP Morgan Global Technology, Media and Communications Conference.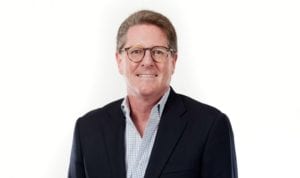 On what's performing well
We've got some verticals that are performing incredibly well like financials…the healthcare vertical is healthy, pardon the pun.  Their world is stable and they're spending a lot with us.  Amusement/entertainment/sports is growing…Out largest category right now is a catch basin we call services.  It's lawyers and accountants and the like.  Folks that used to use the yellow pages…you used to see the picture of your local attorney with his family and his dog on the back of the yellow pages.  Now you're seeing that picture on billboards.
On mergers and acquisitions
My experience over the decades is that the national spend does this and local does that and over the course of time it evens out.  For M&A purposes: high quality, qualified assets.  And that generally means traditional out of home as opposed to transit…If you look at our footprint…the first thing you'll see is 200 offices…we can buy something almost anywhere in the US and it's a fill-in…
We do a lot of tuck-ins.  That typically is $100-150 million of stuff in a typical year.  This year it's going to be a little more because there's more of that activity going on.
Where is the ad spend coming from?
Other media are struggling with their audience…Most of that has gone to google and facebook but some of it has come our way…The dollars follow the audience and our audience is growing.  Digital has helped a lot.  Our digital platform really works well with what our customers are doing…I don't know that other media can say that.
On increasing rates
Virtually all of the proforma growth you see is going to be rates…I'm looking forward to a pretty good year where we're driving rates.
On a recession
A garden variety recession…we've never been down more than 2% on the top and we've never been down consecutive years.  So the way we manage through a garden variety recession is we hold the line on rate and occupancy suffers a little bit and then occupancy comes back.  In the great recession we weren't able to hold the line on rate because it was so deep.
On digital sign growth
We've got 180,000 faces and we've only converted 3,000 to digital…We don't really know where it ends…This year we're going to put up 240 new ones…We're going as fast as we can…
On the economics of digital versus static billboards.
The biggest difference is how we manage the real estate under our billboards.  Under out total footprint the rent we pay landowners runs about 21%.  Under out digital footprint it runs about 9%.  So the margin contribution is going to be your revenue minus your lease costs minus let's call it another 15%.  So your EBIDTA contribution from a conversion is going to run about 75%…We often times buy easements or we lock it long and fixed before we do a conversion.
We'll spend about $180,000 to do a digital conversion.  And on average you're probably converting a face that's going about $2,500/month in revenue.  And when you convert it it's going to do $14,000-15,000/month…
The industry standard is 6-8 slots.  Some of our competitors use an 8 slot model.  We actually use both.  It's a function of market size and demand.    I think less is more.
Where are we with respect to programmatic?
Second batter first inning.  First batter got a double…
---
Paid Advertisement