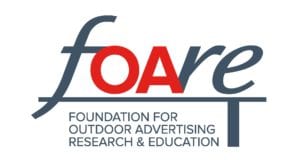 Elias Flores, who is studying city and metropolitan planning at the University of Utah, and Mollie Picha, who is studying community and regional planning at the University of Texas at Austin, have been selected to receive the 2017-2018 Reagan Family Scholarship Endowment.
The Reagan Family Scholarship Endowment was established with the Foundation for Outdoor Advertising Research and Education (FOARE) in 2014 by The Reagan Foundation. The scholarship was established to recognize the contributions of The Reagan Foundation to the OOH advertising industry. The endowment is intended to support a new generation of leaders and managers in the standardized OOH advertising industry, primarily in the area of billboards.
The scholarship is awarded to a qualified full-time graduate student(s) studying city or urban planning or a similar discipline, preferably enrolled at the University of Utah or the University of Texas. Flores and Micha will share a $4,000 award.
Flores has conducted research examining the correlation between land use planning and transportation infrastructure. He also has conducted a survey of OOH advertising as part of an effort to update a local sign ordinance.
"It was eye opening to see how important OOH advertising is and how it can affect business if regulations are not properly recommended," he said.
He added that his research already has demonstrated the positive impact that OOH advertising had on communities and the general business environment. Flores hopes for a career in transportation planning.
Picha said OOH advertising is key to the design of public spaces. She is completing an internship this summer in Vina del Mar, Chile, studying the relationship in public spaces between physical elements, including OOH, and interpersonal relationship building.
"OOH advertising is important to individual companies and organizations as well as the overall economic well-being of a city," she said. "As a future city planner, this is an important element I must keep in mind to seamlessly and effectively satisfy economic and social needs simultaneously."
Picha hopes for a career in city planning focused on the design of creative public spaces that "invite people in, build community, and meet people's needs."
Flores and Picha will be entering their second year of graduate study in September 2017.
Scholarship Application Extended to June 19
The deadline to submit applications for all scholarships offered by FOARE has been extended to June 19.  FOARE is offering 10 scholarships for the 2017-2018 academic year. The FOARE Scholarship Program provides assistance to students enrolled in undergraduate and graduate college and university programs. The program supports the education and career goals of those who are part of the OOH industry family along with other students pursuing a course of study related to the industry.
The Foundation is offering six general scholarships in the amount of $3,000. A Creative Arts/Design Scholarship in the amount of $3,000 is designated for a student enrolled in a creative arts or design program.
The $4,000 Vern and Elaine Clark Outdoor Advertising Industry "Champion" Scholarship is provided to a student enrolled in an undergraduate or graduate academic program with a specific connection to the OOH advertising industry. Candidates for the scholarship must demonstrate through their academic life, community activities, and career goals the skills and talents that made Vern Clark, a long-time industry champion, successful in his efforts.
FOARE also has designated a $4,500 scholarship for a student studying government affairs, urban affairs, public affairs, political science, or a related discipline. Known as the Ruth Segal Scholarship, the scholarship is named after a long-time member of the OAAA staff, who worked tirelessly to educate federal and state policymakers about the outdoor advertising industry.
Established in 2016, the Allman Family Business Development, Marketing, and Sales Scholarship is a $5,000 award for a student committed to forging a career in business development, sales, or marketing and enrolled in a business management or other business related program. The scholarship recognizes the important link between sales, marketing, and business development and reflects the passion of Don and Cathy Allman, who established the scholarship.
Additional information and application materials can be found on the FOARE web site at oaaa.org/foare.
---
Paid Advertisement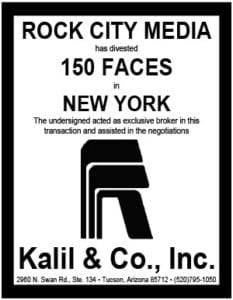 Hits: 1