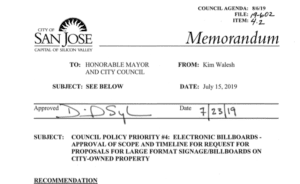 "Probably the most popular sign in all of downtown is at SAP center.  You've got the digital kiosk there, billboard, flashing information, color, excitement, it's always like art."  That's a quote from the head of the San Jose Downtown association in an article on San Jose's plan to replace old static billboards with digital billboards.  San Jose is accepting RFP's to put digital billboards on 8 public buildings.  If the project is successful it may be expanded to include private property.
San Jose has had a ban on new billboards since 1985.  In 2018 the city amended the sign code to allow its staff to evaluate the feasibility of digital billboards on city and non city owned land to "reduce blighted paper billboards and generate revenue."
On August 6 the city council accepted staff recommendations to issue RFP's for large format digital billboards at the following city buildings.  An RFP will be issued this month.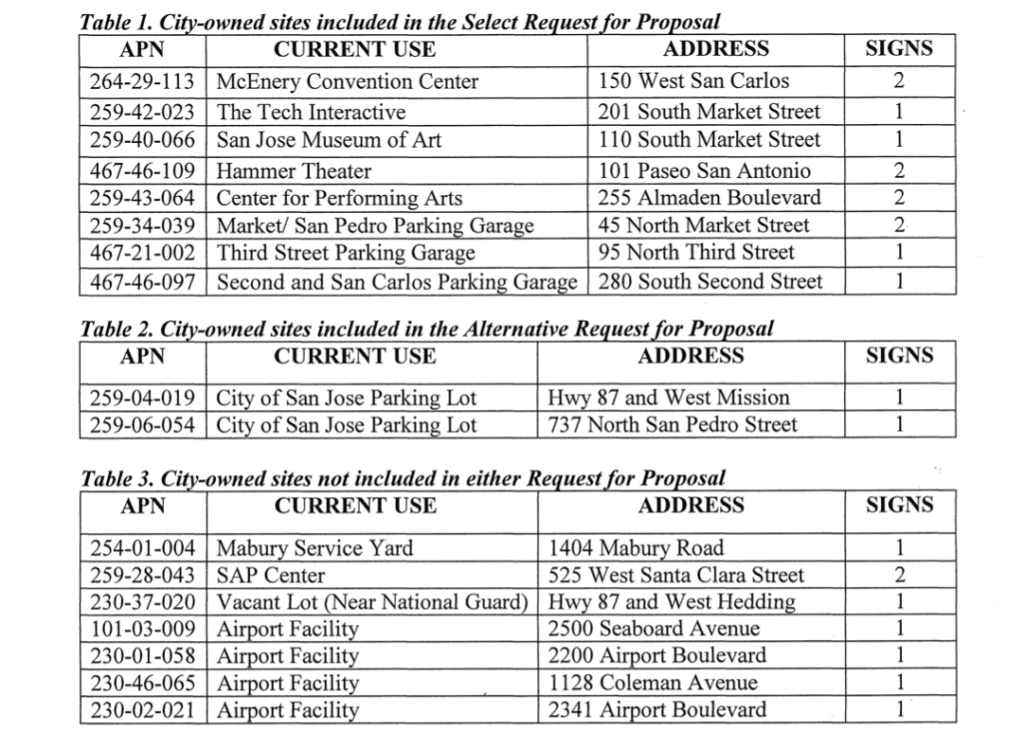 Insider's take:  We don't want our city to become another Las Vegas is the knee jerk response to digital signs.  When you hear this, point people to how San Jose is trying to enhance commercial vibrancy, reduce visual blight and generate new revenue for city services via digital billboards.
---
Paid Advertisement