Rate This Board allows a billboard designer to rate a random piece of billboard artwork using the following scale: 1 (not good), 2 (below average), 3 (average), 4 (very good), 5 (great). Then the designer talks about what they may have done differently for outdoor advertising. This weeks rating is provided by Greg Callaham www.gregcallaham.com) who has 30 years of experience in outdoor advertising design.  Insider has used and endorses Callaham's services.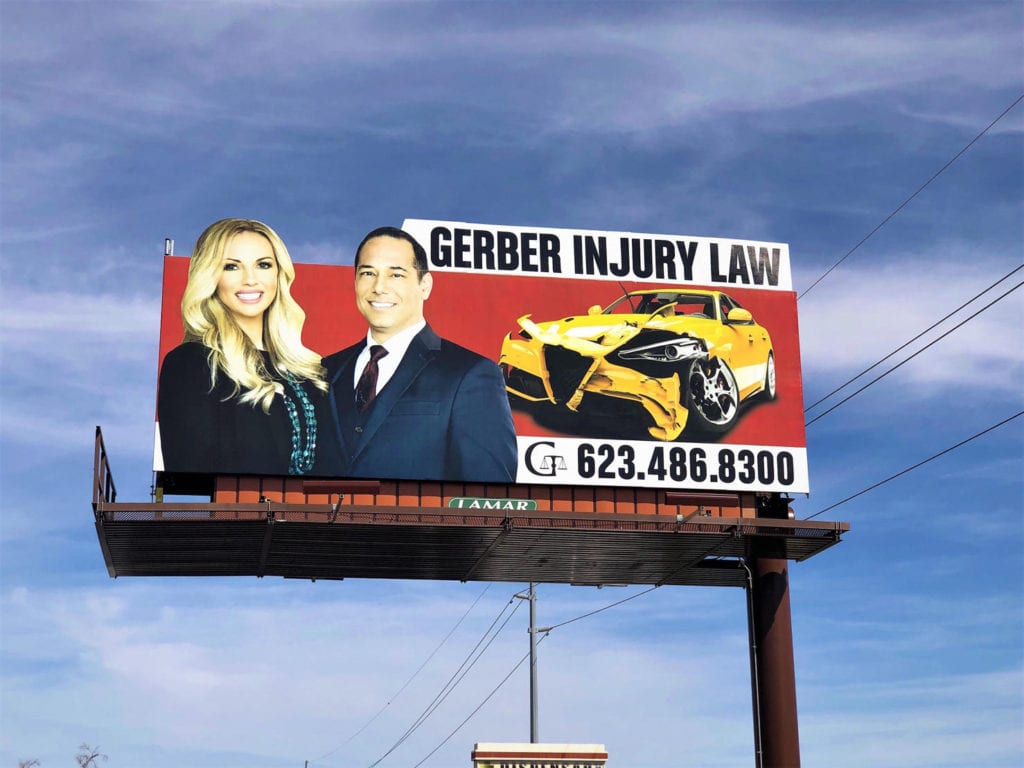 Gerber Injury Law
Rating: 5 (great)
Here's a great example of a simple, effective outdoor ad. The clients are photogenic, drawing the eye. The bright red background draws the eye. The bright yellow car draws the eye. The extensions break the horizontal plane at the top which, you guessed it, draws the eye.
The business name and phone number fall well within the word count for the parameters of good outdoor and are displayed in high-contrast black and white for easy reading.
The logo is too small to be read, but I presume the advertiser required it. This one gets a 5 (great).
---
Paid Advertisement