Rate This Board allows a billboard designer to rate a random piece of billboard artwork using the following scale: 1 (not good), 2 (below average), 3 (average), 4 (very good), 5 (great). Then the designer talks about what they may have done differently for outdoor advertising. This weeks rating is provided by Greg Callaham (www.gregcallaham.com) who has 30 years of experience in outdoor advertising design.  Insider has used and endorses Callaham's services.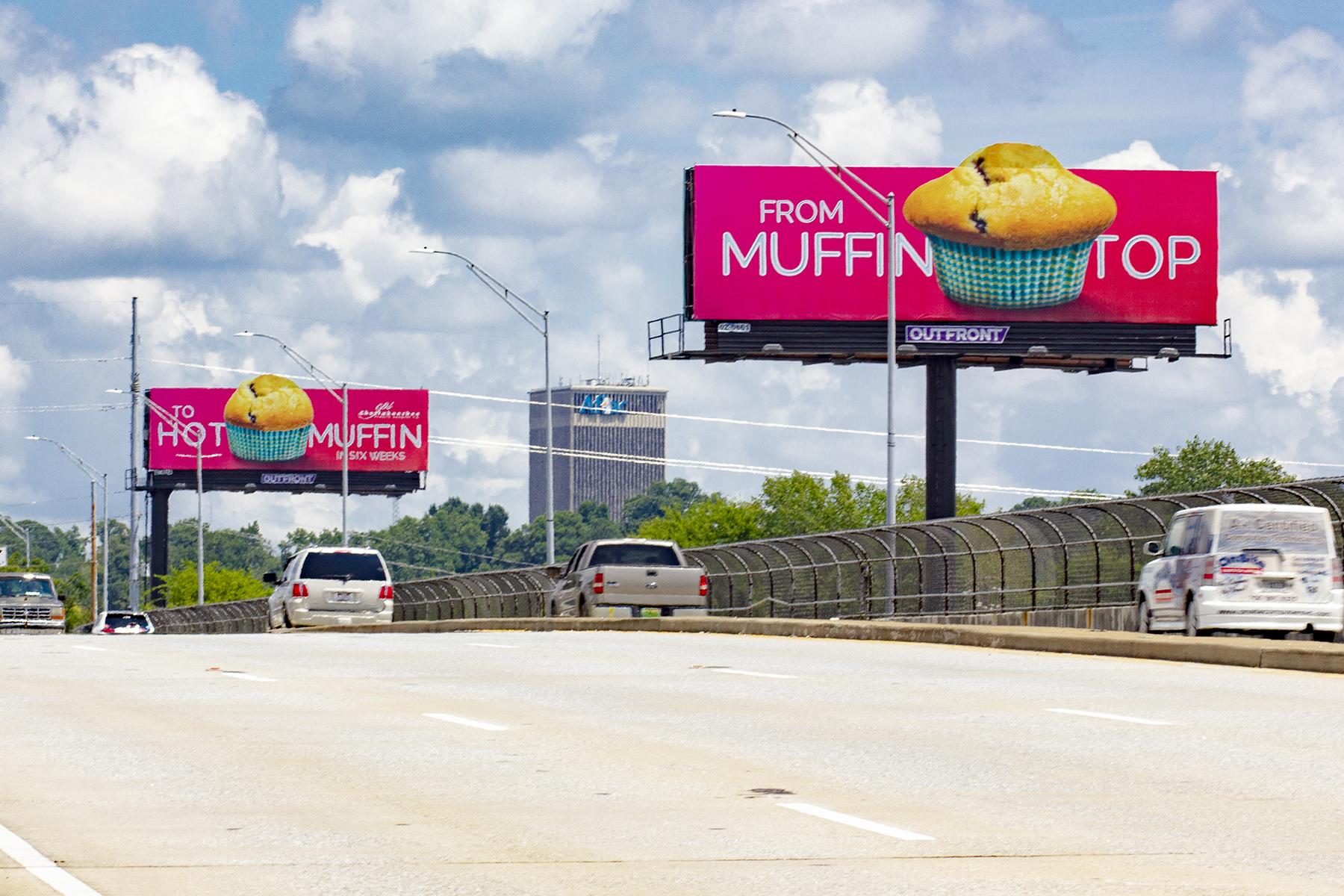 Muffin Top
5 (great)
What an outstanding use of the medium!
The first board delivers the "problem" in two easy-to-grasp ways while creating a sense of anticipation about the companion board the viewer can already see. Then the second board delivers the solution visually and with copy.
My only suggestion is to make the logo on the second board larger. These earn a rock solid 5 (great).
---
Paid Advertisement