Rate This Board allows a billboard designer to rate a random piece of billboard artwork using the following scale: 1 (not good), 2 (below average), 3 (average), 4 (very good), 5 (great). Then the designer talks about what they may have done differently for outdoor advertising. Today's rating is provided by Greg Callaham www.gregcallaham.com) who has 30 years of experience in outdoor advertising design.  Insider uses and endorses Callaham's services.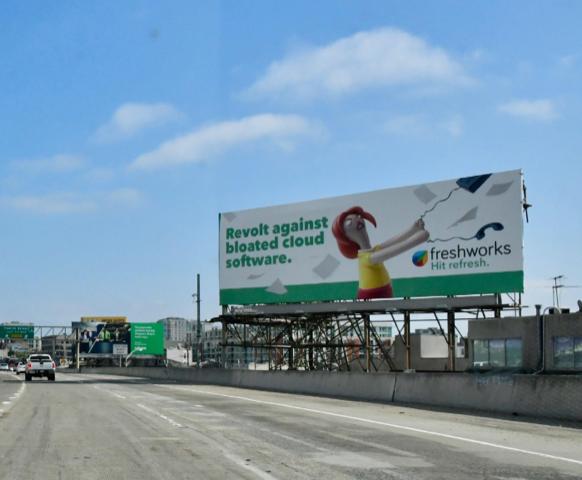 Freshworks
2 (below average)
This is a nice design. The visual is interesting and makes us look. The headline is easy to read.
The logo could be bigger, but it will work since the ad is so close to the road.
My big concern is that it does not say what service the advertiser provides and why the target audience should react by contacting them. Since part of my criteria for rating a billboard is its effectiveness at communicating the selling message, this one earns a 2 (below average).
---
Paid Advertisement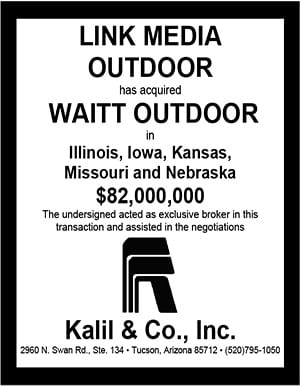 Hits: 2