Rate This Board allows a billboard designer to rate a random piece of billboard artwork using the following scale: 1 (not good), 2 (below average), 3 (average), 4 (very good), 5 (great). Then the designer talks about what they may have done differently for outdoor advertising. This week's rating is provided by Greg Callaham www.gregcallaham.com) who has 30 years of experience in outdoor advertising design.  Insider has used and endorses Callaham's services.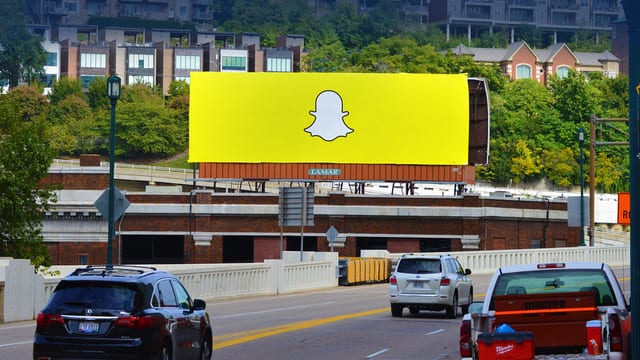 Snapchat
Rating: 5 (great)
Snapchat did an excellent job of using the tried-and-true outdoor advertising industry to raise awareness of their brand. They also potentially raised the awareness of our industry to a generation with a reputation having their eyes glued to their cell phones.
The simplicity of the design is spot-on with their bright corporate yellow surrounding the centered logo. Fortunately, they don't disappear after 10 seconds.
Excellent use of the medium and strong simple design.
---
Paid Advertisement