­­­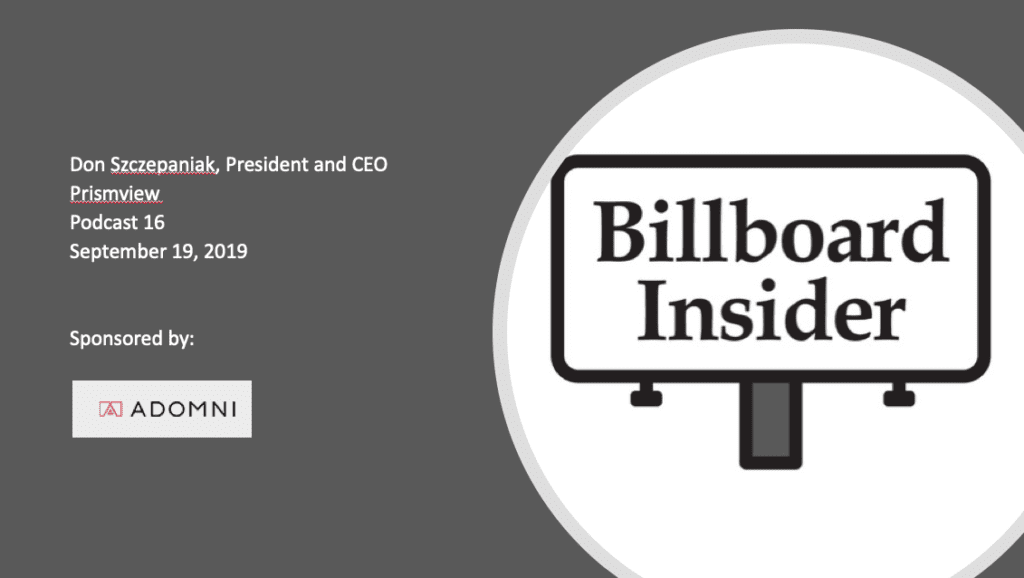 Today's podcast guest is Don Szczepaniak, President and CEO of Prismview, a Samsung Electronics company which manufactures indoor and outdoor display products including digital billboards.  Don talks about what Prismview has done to reduce the impact of tariffs and trends in digital billboard design.  To receive a free Prismview white paper on trends in LED billboards click this link.
Podcast: Play in new window | Download (Duration: 20:29 — 28.3MB)
Subscribe: Apple Podcasts | Android | Google Podcasts | Stitcher | TuneIn | Spotify | RSS
Review Prismview's operations
Prismview is headquartered in Logan Utah, about an hour and a half north of the Salt Lake City airport…our Network Operations Center is here in Logan, we have all manufacturing, all fabrication, all calibration, project management – it's all out of Logan…We produce modules in Mexico, we produce modules and assemble and final design work here in Logan…Our sales people are based all over the country.
China tariffs have been big in the news.  What's the current impact of tariffs on digital billboard components.

It was a huge issue last summer.  I spent a lot of time in DC testifying and working the halls of Congress as a representative of Prismview to get our message across as a US manufacturer headquartered in Utah which was being impacted by tariffs…at the same time we were looking at our supply chain….what Prismview did is we moved out of China…we shifted our excess production of modules.  We still produce three shifts a day in Logan but we shifted our excess production of modules from China to a facility in Tijuana.  It wasn't the only reason we moved.  We shortened our supply chain.  We got quicker response.  We moved to a Samsung owned facility…but the tariffs contributed to our decision to move our production out of China…
All LED manufacturers are still being impacted by tariffs on LED's.  All LED's get produced in China.  That impacts everybody equally…it is actually a scale that starts at 10% for some components and goes up to 25%…Because of the flexibility we have and the Samsung affiliate we were able to more our operations very quickly and avoid a tariff impact…We've made a statement to our customers that the tariff's impact will not be passed along to them.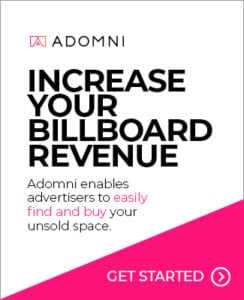 What trends you are seeing in digital billboard design? 
In the LED business it's getting bigger, smaller, more and less.  All at the same time.
You're seeing a drive to higher resolution. There was a time in Times Square when a 16 mm sign was perfectly fine…We're seeing more and more of the signs moving towards 8 mm.
You're seeing in spectaculars, not so much in highway billboards, a continuing move from tru hole technology to surface mount…
We are testing some prototypes from some of our vendors that will deliver a reduction in power…in the billboard industry power is cost and cost is important.  So I don't think we're at the end of it yet.
There's one other trend which is important.  Outdoor to indoor and indoor to outdoor…The places and application for LED's…is growing 25% year over year…It's not because they signs are getting bigger.  It's more places to put them.  And as you get indoor the pressure and the need for fine pixel pitch…is really important.  Fine pixel products will drive most of the growth in the digital out of home industry in the next few years.