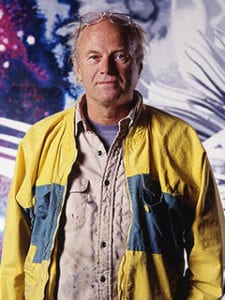 Various media sources reported that James Rosenquist, an American artist and one of the protagonists in the pop-art movement died on Friday March 31st.
Rosenquist helped define the genre of color-bursting displays of common objects that was also championed by the likes Andy Warhol and Roy Lichtenstein.
From 1957 to 1960, Rosenquist earned his living as a billboard painter. Rosenquist applied sign-painting techniques to the large-scale paintings he began creating in 1960. Like other pop artists, Rosenquist adapted the visual language of advertising and pop culture to the context of fine art.  "I painted billboards above every candy store in Brooklyn. I got so I could paint a Schenley whiskey bottle in my sleep", he wrote in his 2009 autobiography, Painting Below Zero: Notes on a Life in Art.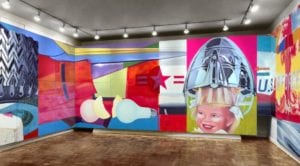 Rosenquist received numerous honors, including selection as "Art In America Young Talent USA" in 1963, appointment to a six-year term on the Board of the National Council of the Arts in 1978, and receiving the Golden Plate Award from the American Academy of Achievement in 1988. In 2002, the Fundación Cristóbal Gabarrón conferred upon him its annual international award for art, in recognition of his contributions to universal culture.
---
Paid Advertisement