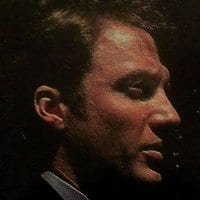 Patrick Quinn founded PQ Media LLC in 2002  following a distinguished career as an award-winning journalist, editor, market research analyst and management consultant.  PQ Media provides independent market research on the media business including the just released US Digital Out-of-Home Media Forecast 2016, the first installment in the Series to focus solely on the US DOOH advertising market.  Insider talked with Quinn last week about the prospects for the US outdoor advertising business.
How and when did you get involved with the out-of-home advertising industry?
PQ Media's principals have been tracking the media industry for 25 years, giving us a deep knowledge base from which we developed a proprietary methodology and holistic perspective of the ever-changing media & technology landscape. Our research process enables us to create a comprehensive industry map of every media sector, segment, platform and channel, which we use to analyze trends and project outcomes via three KPIs: media operator revenues, consumer time spent with media, and consumer spending on media content & technology.
Our unique industry view allows us to recognize emerging industry trends, key growth drivers and new media platforms. As such, we began tracking the nascent DOOH media sector 15 years ago as a key evolutionary trend that would reshape the traditional OOH advertising industry. As demand for DOOH market research approached a tipping point, we decided to package our intelligent datasets into a new product for DOOH media stakeholders.
PQ Media's new US-focused DOOH Media Forecast estimates that digital billboard revenues grew 5.6% in 2015. How do you source numbers for the digital billboard industry?
The aforementioned research methodology is called PQ Medianomics, which is a proprietary system of data collection and analysis, algorithms, specialized databases, and our exclusive Global Opinion Leader Panel of leading industry stakeholders, including media company executives, media buyers and investment firms, among others. PQ Media's analysts use the system to track key trends, determine the impact of PEST variables and project outcomes in a given industry or market, such as digital billboards and place-based video nets.
 You project US digital billboard revenues to grow at a compound annual rate of 7.0% in the 2016-20 period. What major trends do you believe will account for this growth?
Following the weakest results on record in 2014, digital billboard advertising rebounded in 2015 as all three leading US operators – Lamar, Clear Channel and Outfront – reported improved market conditions, despite a few individual challenges, such as the court-ordered shutdown of 77 digital boards operated by Clear Channel in Los Angeles. Meanwhile, after years of cautious investment in the rollout of digital signage at select locations, Outfront announced plans to double its digital footprint by 2017.
Positive momentum continued through the first seven months of this year, as candidates from both political parties used digital billboard ads in swing states during the hotly contested presidential race. PQ Media expects these trends to result in the second consecutive year of accelerating growth in 2016. Going forward, we anticipate macro trends, such as increased consumer time spent outside the home and professionals enduring longer work commutes, will drive growth of DOOH exposure, inducing advertisers to budget more digisigns in their media mix.
What are some factors which could hinder digital billboard revenue growth?
Several legacy issues continue to challenge DOOH media operators in key venue and location verticals such as roadside, retail, corporate and education. Among them are continued criticism from brands and agencies that DOOH advertising lacks credible and consistent ROI metrics to help differentiate these media assets and prove their value for inclusion in more cross-channel campaigns. This is particularly true in the retail segment, where landlords are also seeking to leverage their valuable floor space and new technology to replace outsourced ad-driven digital screens with self-managed, non-commercial interactive displays for product and sales promotions.
For example, retailers are placing interactive touchscreens in dressing rooms to allow shoppers to change the colors and patterns of clothing right in the screen's mirror. Meanwhile, corporate offices have begun to use digital signage to cut internal costs and create more efficiency in their employee communications by using digital signage to replace print-based newsletters and other media distributed to professionals in and out of the office.
Is there one trend in your new US DOOH Media Forecast that surprised you?
There are two emerging trends that I would characterize as more ironic than surprising:
Our research indicates that DOOH is the second-fastest growing ad medium in terms of consumer exposure time, and it ranks third among ad media regarding operator revenue growth. Ironically, while only mobile media ranks ahead of DOOH in consumer engagement, we expect better integration of mobile and social media, as well as more programmatic buying and mobile beacons to be key growth drivers of DOOH going forward.
Our market intelligence and supporting data portend that digital billboard growth will begin to track more closely with even-year spikes in TV advertising in the forecast period, due to an increase in programmatic buying and day-parting.
About PQ Media's Forecast:
The US Digital Out-of-Home Media Forecast 2016 is the latest addition to the groundbreaking report series that has become the industry's standard performance benchmark. The new edition is the first to focus solely on the US DOOH ad market, delivering exclusive data on DOOH operator revenues; consumer DOOH exposure; key growth drivers & challenges; and proprietary indexes and rankings of over 500 digital billboard and place-based video net operators across nine major venue and location segments. You can download a free executive summary, table of contents and news release at: http://pqmedia.com/usdoohmf-2016.html.

---
Paid Ad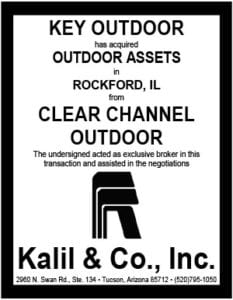 Hits: 8