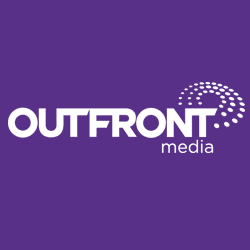 Outfront Media had a solid third quarter of 2018.  Outfront CEO Jeremy Male started the call by saying "It was a very satisfying quarter.  We grew revenues across the board, Billboard, Transit, Local, Nationala, US Media and other."   Here are the results of the 3Q 2018 earnings release. and earnings call transcript.
Revenues increased 6% to $414 million for the third quarter of 2018.  Organic US billboard revenue (adjusted for acquisitions and divestitures) increased 6.4% due to higher average revenue per display and digital billboard conversions.  Organic transit revenues grew 0/3% due to growth in revenue from digital displays.  National revenues were flat during the third quarter while local revenue was up 8%.  Jeremy Male was optimistic about revenue growth saying that it could accelerate into double digits during the fourth quarter of 2018.
Operating expenses increased 5% to $285 million for the third quarter of 2018 due to higher maintenance, compensation, professional fees and strategic business development costs.
Cashflow (OIBDA) increased 7% to $129 million during the third quarter of 2018.
Capital expenditures of $16 million reflected 12 digital billboard conversions and a digitization of the Boston transit system.
Outfront spent $17 million during the quarter on MTA equipment.  MTA outlays are accounted separately from capexp.
The company ended the quarter with $2.3 billion of debt.  Debt/Cashflow was a moderate 4.52.  The company's long term target for Debt/Cashflow is 3.5-4.0 although Insider doesn't see it reaching this level while the MTA buildout continues.
Male said no transformative acquisitions are in the works: "there are a number of assets which are out there…on the market…We are working on a couple right now and may or may not reach conclusion.  Having said that, they're in the smaller range.  I wouldn't say they're transformational."
Insider's take:  Nice to see a resumption in revenue growth for Outfront.  Third quarter revenues grew faster than the 4.9% nominal growth in US GDP and faster than the 1.4% growth in Outfront Q2 2018 revenue.  Nothing transformational in the works for acquisitions.  Sounds like Outfront won't play in the pending Fairway assets sale.  Now Lamar is another matter…
The market liked what it heard.  Outfront is up $2.27 (12%) to $20.48 today.
---
Paid Advertisement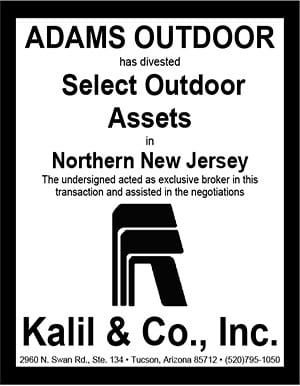 Hits: 4