Outfront had a great financial quarter.  Here are the results of the earnings release, conference call and earnings deck.
Revenues increased 14.5% to $460 million during the second quarter of 2019 due to growth in digital revenues and billboard yields.  National revenue were up 20%, local revenues up 10%.
US average revenue per face increased 10% to $2,265 during the second quarter which works out of $1,895 per static face and $3,157 per digital flip if you assume 6 flips per minute on digital faces.  Here's the yield chart.
Adjusted cashflow (OIBDA) increased 14.7% to $144 million during the second quarter of 2019 due to increased revenues.
Debt was $2.8 billion at June 30, 2019.  Debt/Cashflow (Total debt less unrestricted cash divided by consolidated EBIDTA) was 4.6.  During the quarter the company retired $600 million in short term debt with a bond issue which pushes out the next bond maturity until 2024.
Outfront spent $38 million to build an additional 804 MTA digital displays during the second quarter of 2019, bringing the total number of MTA station displays to 2,768.
Three quotes from the conference call: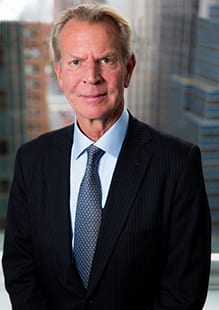 CEO Jeremy Male on customer retention:
Over the past three years we've had 100% retention of our top 10 customers and 79% retention of our 1,000.  What this tells you is that our largest customers, who are all national, are staying with us.  And among our top 1,000 which includes our larger local clients, there is strong retention…Our customers keep coming back because our media works for them.
CEO Jeremy Male on synergies between transit and billboards:
In 2018, 86% of our top customers purchased both billboard and transit from us.  In the first half of 2019 this expanded to 89%.  Clients choose to buy both because it's the best way to reach their target audience.  Transit assets provide long dwell times, proximity and access to that hard to reach urban audience.  Billboards are ideal for bolder images that cut through the clutter and noise of a city and create brand fame.
CFO Matt Siegel on the capital markets:
The capital markets remain highly receptive to us and we have taken some important steps to increase our liquidity and financial flexibility.  Our team is executing well in an industry that is in robust health."
Outfront is up 3.5% following release of the announcement on a day when the S&P 500 is up 0.5%, Clear Channel Outdoor is flat and Lamar is up 2.4%.
---
Paid Advertisement