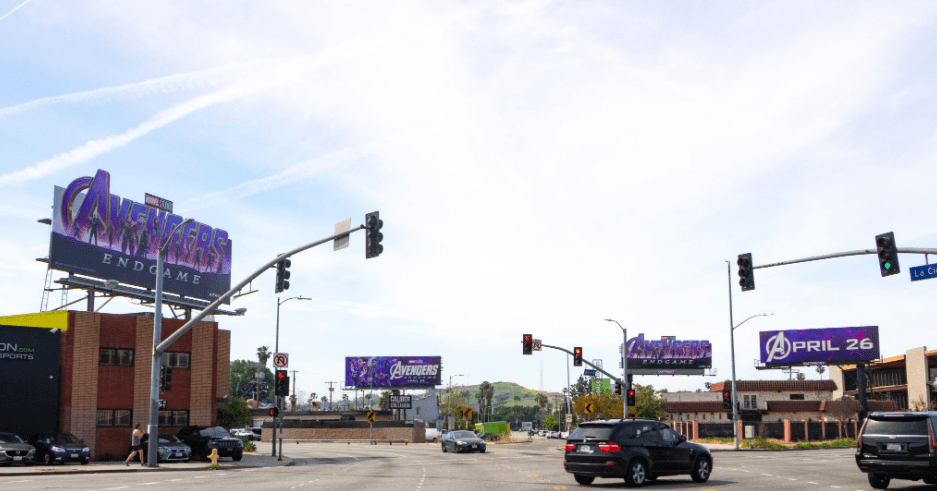 Outfront is running a multi-bulletin campaign in Los Angeles for the Avengers Endgame movie.  Insider talked with Outfront's Carly Zipp.
Where did the idea come from?
The dom consist of 7 units, 4 of ours and 3 of CCOs. The idea was actually generated from a brainstorming session for the first Avengers, as well as Finding Dory AND Captain America  (see photos below) –  we were trying to think of places we could do multiple character DOMs. We were planning this about a year out for each film, so it worked.  The VP of National Sales who runs the account, Julie Radlovic, also did a DOM on the 10 and 5 freeways in LA and we worked with CCO and Disney to coordinate locking all those units in too. It was true teamwork between two vendors and the client itself.  The DOM idea was the clients, but the units picked were Julie's as she keeps a master list of all our current side by side units and also what she can pair her units with other vendors from years and years of riding and taking notes.
Where are the billboards located?
The picture is La Cienega and Venice.  They also did another sequential execution on the 10 and 5 freeways as mentioned.
What sort of design considerations go into a multi-board campaign?
It's all about multiple characters.  If a movie has multiple characters (or multiple creative images)  like many super hero movies do, this works. OR, if they just want to make a big splash for filmmaker purposes, as much of the studio business is about ego.
What this a product of Outfront Studios
National clients typically do not use our studio resources as they have their own  internal creative teams they are mandated to use, ESPECIALLY movie studios as it's very important for them to stick to their brand. BUT they do come to us all the time to help generate out of the box ideas with our current media, especially studios.
Have you done any interesting multi-board campaigns.  Let Insider know using the form below.
---
Paid Advertisement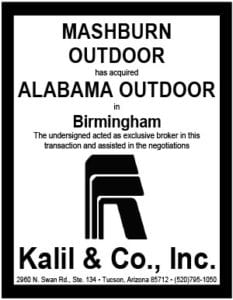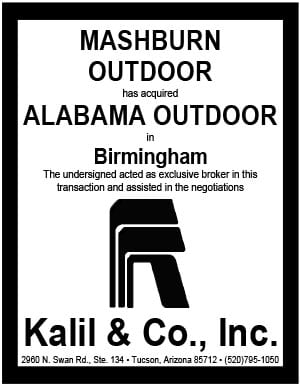 Hits: 20