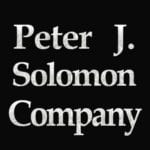 I've attached a table below taken from Peter J Solomon Company's Media Monthly newsletter for May 2016  showing the  cost per thousand advertising impressions ("CPM") of various forms of media.  The chart is based on rate card, not actual rates.  The PJSC newsletter is a great read if you wish to stay current on media market trends.  Some interesting takeaways from the chart.
Outdoor Bulletins are a better value than TV, Newspapers and Magazines.  Outdoor bulletins have a mean CPM of $5 versus $33 for spot TV, $32 for newspapers, $14 for magazines and $10 for radio.  While a low outdoor CPM is a competitive advantage, it suggests that the outdoor is under-pricing in relation to other forms of media.
Digital based and airport advertising has a mean CPM of $20 which is higher than bulletins and many other forms of media.  Insider attributes this to the fact that airport and digital advertising is highly targeted.  Think affluent travelers and business executives in airports.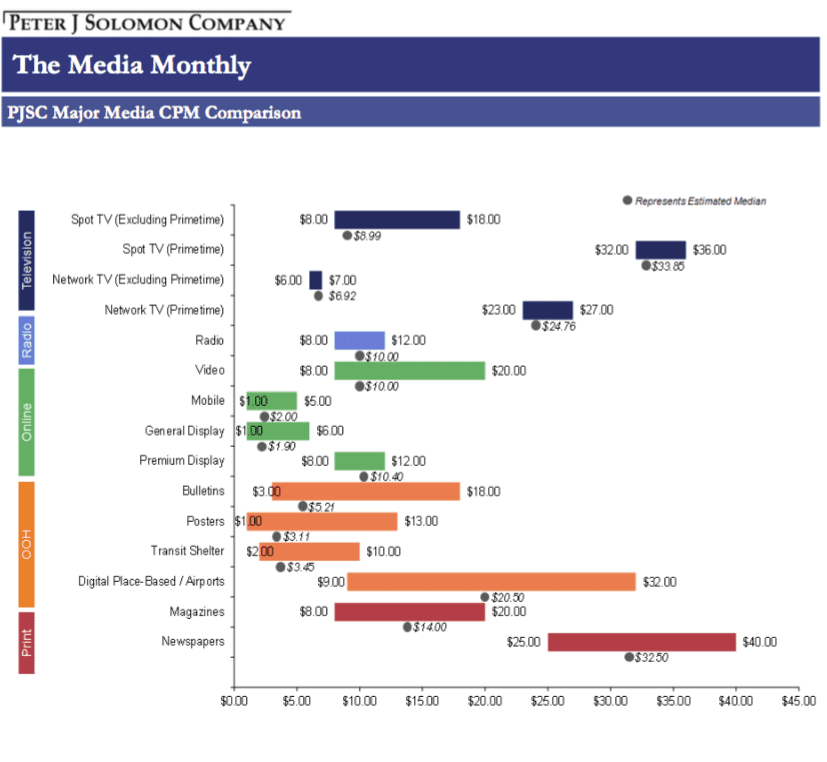 Source: The Media Monthly, May 2016 published by Peter J Solomon Company.

Hits: 1