This article on extensions was sparked by a request from reader Sharrod Delia of Delia Outdoor Advertising.  The article is written by Melody Roberts an OBIE nominated billboard designer and founder of Out of Home Creative, an outdoor advertising design firm specializing in out of home design for businesses, agencies, media buyers and out of home companies. Melody has been in the outdoor industry since 1999.  Insider uses and endorses her services.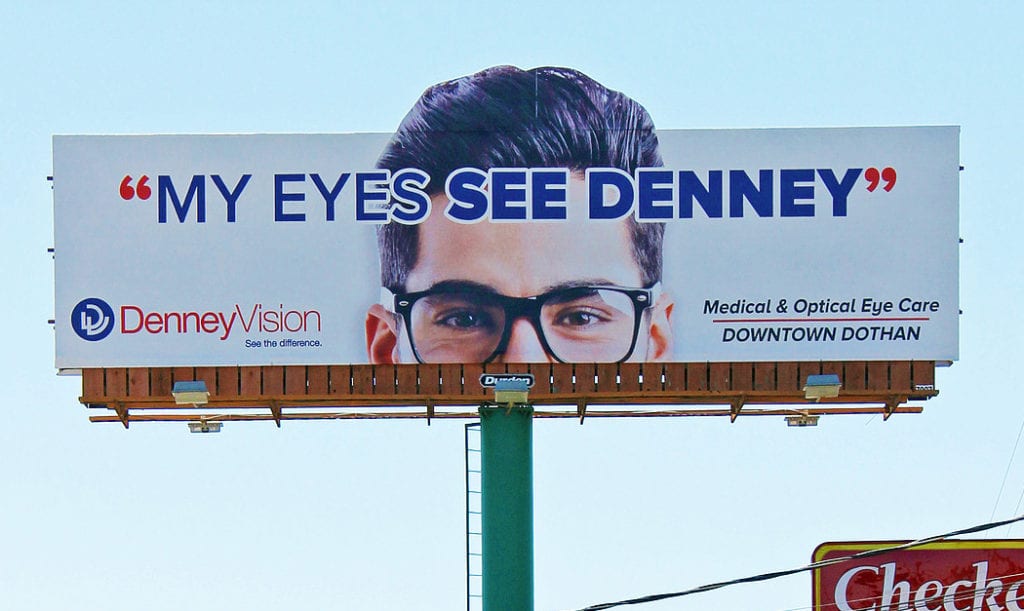 What is an extension?
An extension is artwork placed outside the live area of a billboard. Depending on whether the structure has restrictions, cutouts are generally placed off the top, side or bottom. Extensions also work well used in conjunction with embellishments, spectaculars, monopole and more.
Extensions are a unique benefit to help advertisements stand out. They create visual impact and gain attention. If your structure is allowed to have an extension, there are limitless ways to execute a visual for your clients and usually at a lower cost than 3D embellishments (depending on the project).
It does not take a significant amount of time for a designer to provide concepts with and without extensions. Chances are, most clients may not be thinking about extensions or understand how they work and how much they cost. Providing options with an extension at the inception of a project could result in an upsell.
Are extensions hard to do?
No, but if a designer doesn't have experience designing or scaling extensions they could possibly end up using a visual that isn't as good for outdoor. An extension should be a solid piece that can withstand elements such as wind, rain, etc. Knowing height restrictions and client budget also help expedite the approval process otherwise use your imagination and creativity to make an extension more than just a cutout.
For operations or installers, they could run into challenges based on different factors such as transportation if the extension is larger than normal, installing in a location that has obstacles getting onto or around the structure, etc.
Think about your operation team's time. A starburst with 35-star points could be time consuming to cut out vs a starburst with 15-star points vs using a circle.

In the "Denney Vision" billboard above and the "Beverly Hospital" billboard below, these extensions work well because the extended image is one solid piece. For example, I would not extend the antenna of a butterfly because they're too thin and delicate.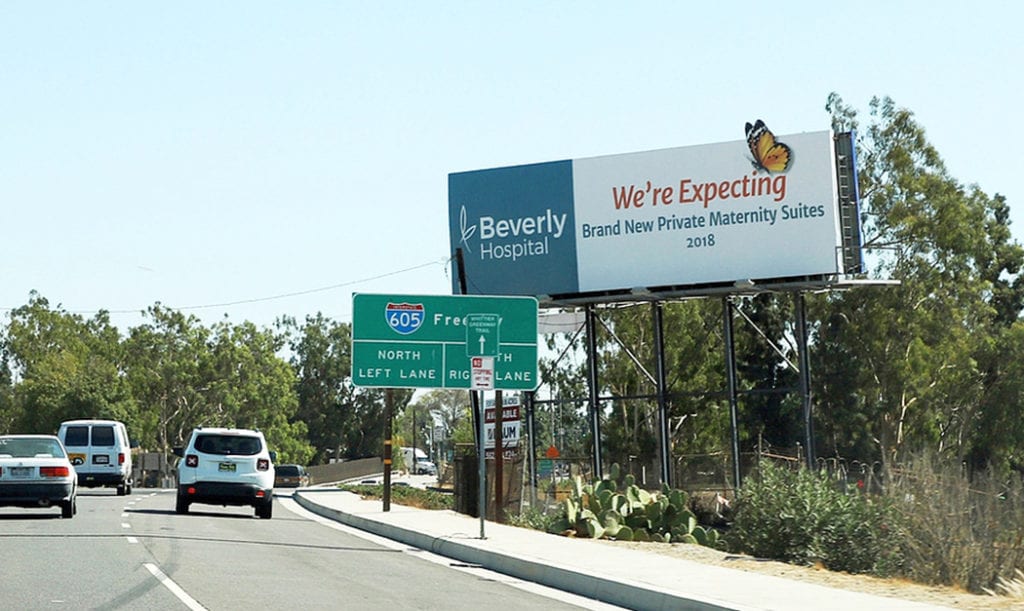 What kinds of ads work well with extensions?
Extensions can work well for almost any advertiser. Here are examples with hyperlinks to view extensions:
Give us an example of a billboard which made great use of extensions.
The concept I designed for Cumberland Diamond Exchange has always been one of my favorites; I scaled the couple proportionate to the billboard which led to using bottom extensions. By adding two shadows, extending their feet and flowers below the live area, it gave the illusion the couple was standing on the catwalk and, at first glance, could possibly be mannequins.
To give you an idea of approximate cost, two mannequins would have been $20,000 but this extension was $1,500.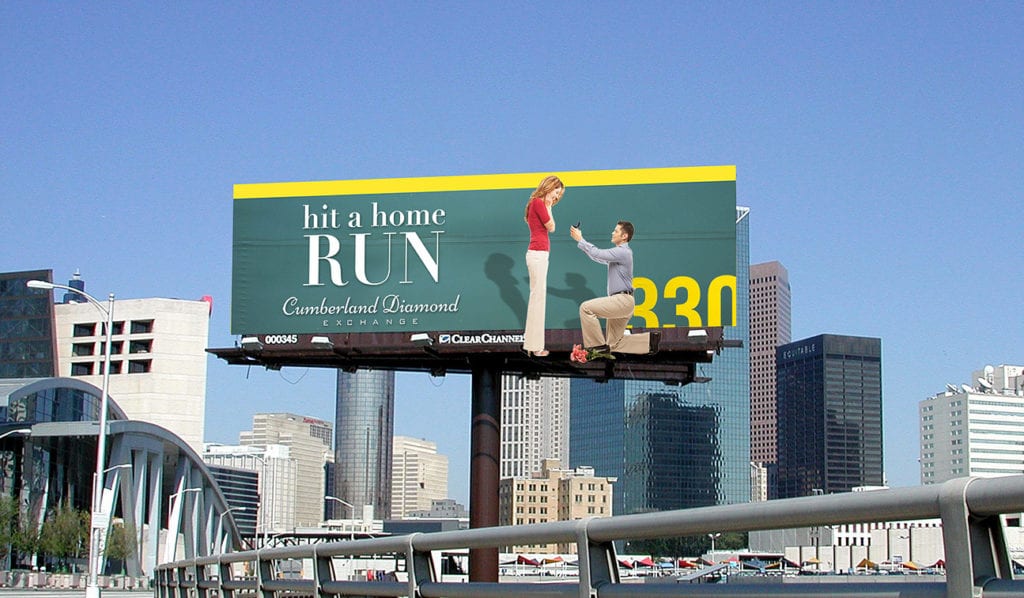 To learn more about extensions or have an out of home designer design it for you please contact Melody Roberts with outofhomecreative.com.
Have an idea for a story?  Contact Insider using the form below.
---
Paid Advertisement