Insider sat in on Sally Dickerson's June 20, 2018 OAAA webinar Maximizing Media Plans with OOH.  Dickerson is a Managing Director at Benchmarketing, a division of OMG.  Her firm has been performing a Benchmarking study for the OAAA using US data from 30 different national brands.
A key finding of the first phase of the benchmarking study was that every $1 spent on out of home advertising generates $5.97 of incremental revenue.
During this week's talk Dickerson stated that out of home has increased its share of total US ad spend since 2013 and suggested that advertisers  should be doubling or tripling the share of the budget which they devote to out of home to maximize brand awareness, purchase intent, consideration and ad awareness.
Out of Home Spending as % of Total US Advertising Spending

The actual percentage depends on what criteria you wish to maximize.
OAAA members can access Dickerson's talk and slides at this link.
---
Paid Advertisement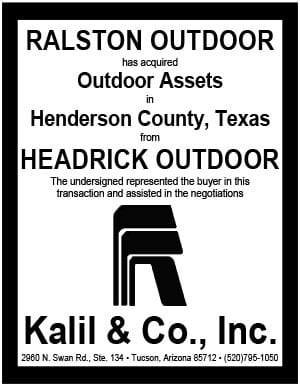 Hits: 9